I'll take you through some gimmicks that can come handy for alcohol drinks websites. Here we'll be finding out how these micro UX and other little details can make a big difference. If you're above drinking age – then this article is for you :-)
1. Cocktail Menu with Recipes
It is really convenient when the website contains all the necessary topic-based information dealing with the goods offered. Create a page with the cocktail recipes, made using your beverages.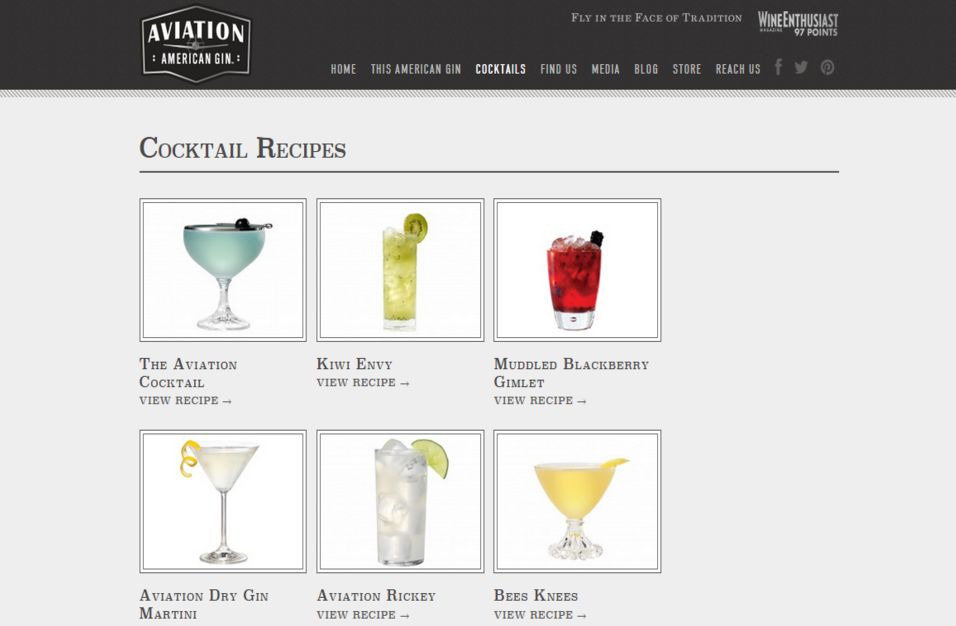 2. Detailed Product Description
Don't skimp on information. Describe the offered goods in detail: drop some lines about the history of the brand and the main ingredients used.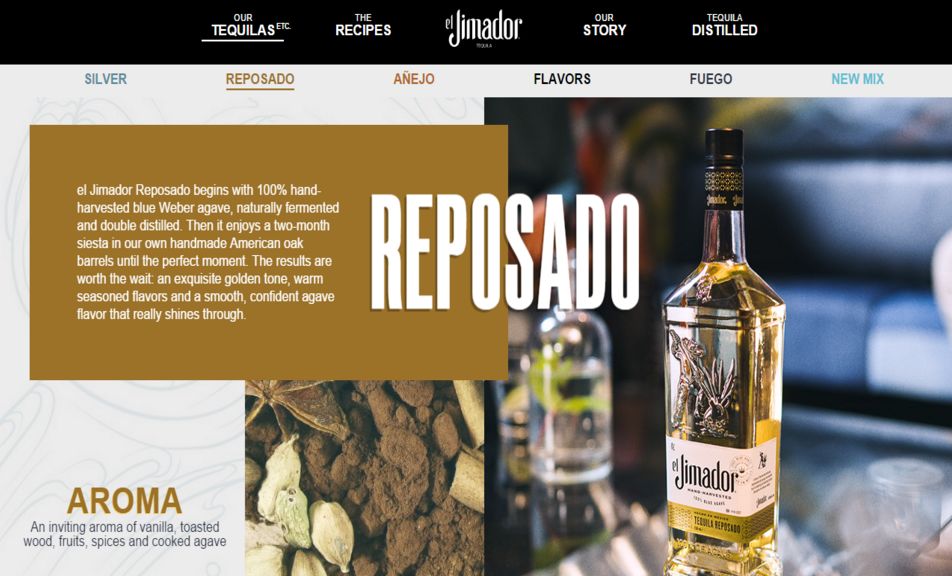 3. Huge "Live" Photos
Using "live" shooting will engage a large number of users and stir some of their intimate memories. It's about photographs that convey human emotions.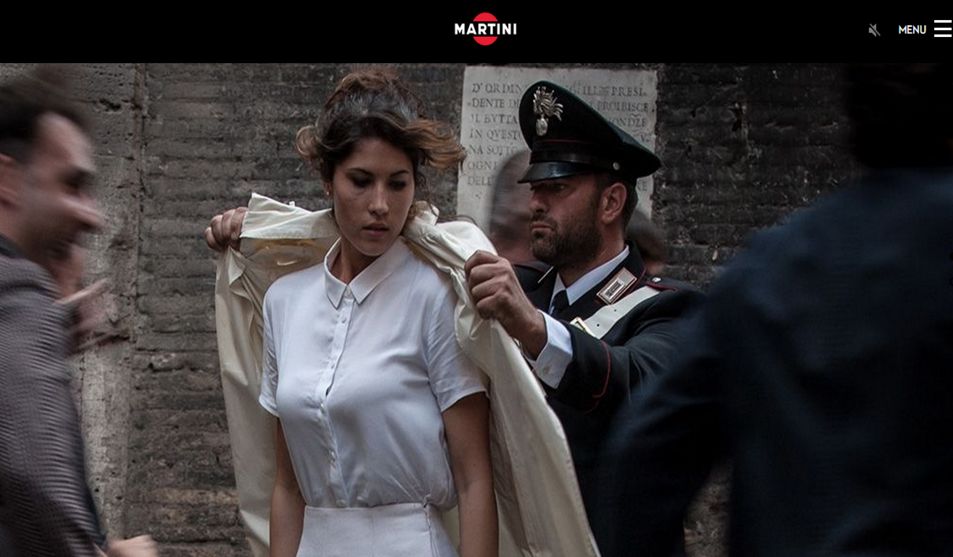 4. Puzzle Menu
It's a convenient and compact option. Design the possibility to navigate the site using a puzzle: place it at the bottom of the page, then, by clicking on it the user can decide which block to open.
5. Dynamic Block With Assortment
Save website space by using scrolling. Place the images of goods in a line and turn the slow scrolling on. When hovering over the needed product, the feed stops and zooms in on the selected position.

6 Design as a Piece of Art
Work on the elements of design, consider the color scheme and fonts. This doesn't mean that the website should look like a rainbow color splash. Choose 2-3 colors and play with their smooth transitions. Make your website aesthetically pleasing, and provoke the desire to come back again and again.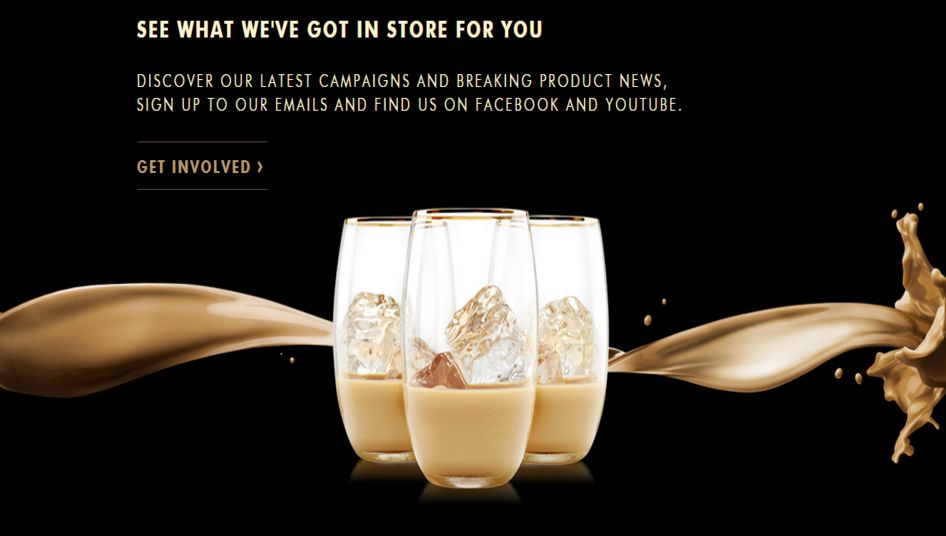 7. History of the Company Development
If you are selling brand name drinks that are widely known and loved – the history of their creation and development will certainly be of great interest for many people. Moreover, if you add some infographics, you will make users experience a visual journey through time :-)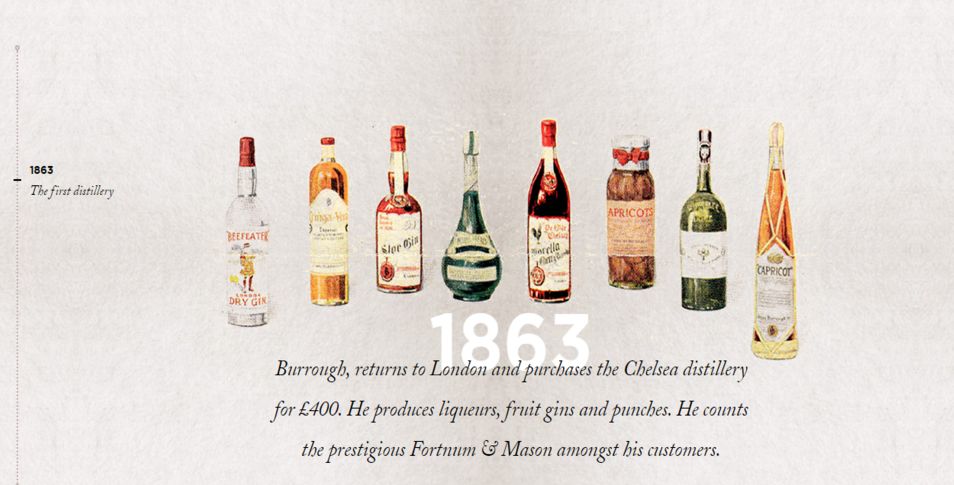 8. Widescreen Product Image
Alcoholic beverages are not the type of goods for a thumbnail view. Their pictures should produce a real presence effect, as if they were near the user. Upload life-sized product pictures where possible. That creates the impression that the users are looking at the real bottle standing in front of them, rather than their screen.
9. Upselling
If you try hard, you can even sell some non alcohol-related goods on your website. How to do it? Piece of cake: if a client orders the online collection of expensive drinks, it is likely that they are getting ready for a celebration. In this case, you may offer them evening accessories like cufflinks or a tie.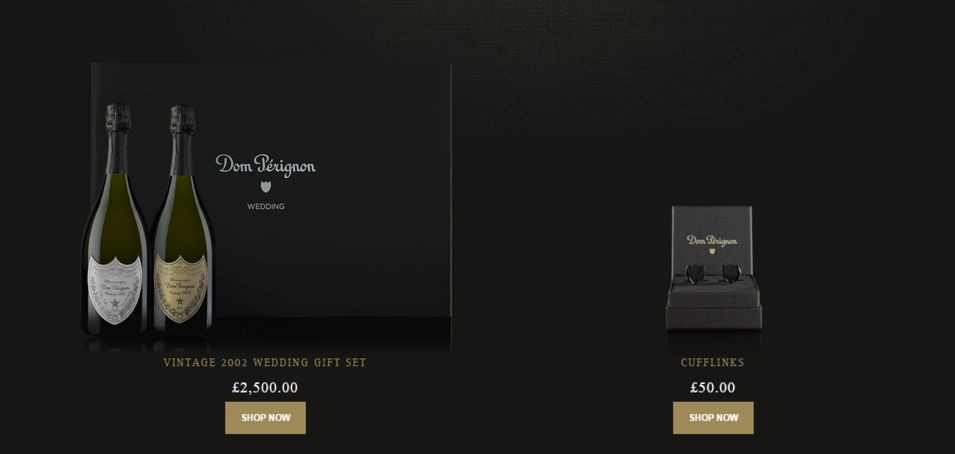 10. Using Instagram
How in the world can we do without this social network? Running a company profile that deals with alcohol-related topics is a great idea. Share photos of cocktails, accompanying snacks, people's photos hanging out. Carry out promo events, flash-mobs and add your own hashtags. Generally speaking - try to increase involvement and create brand loyalty.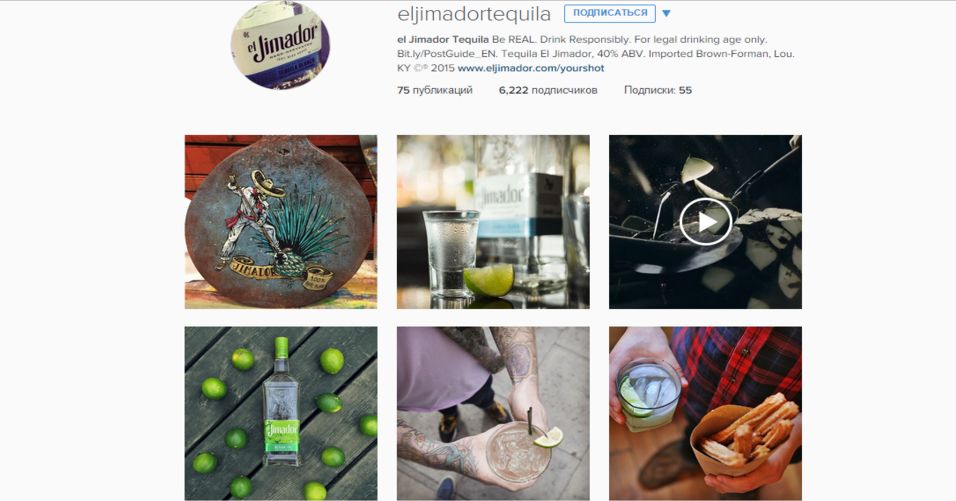 11 Run Promo Contests
Everyone loves surprises and gifts. Make a habit of conducting regular giveaways and contest games. People actively respond to such events, and are happy to participate. You can raffle off anything you want: from a bottle of wine to romantic dinner in a restaurant. That way, you can attract a large number of users, who can become your customers in future.
---
This post was inspired by ArtJoker.
Found a mistake? Select it and press Ctrl + Enter
Subscribe
to the most useful newsletter on internet marketing
Most
discussed
popular
viewed