It's a fact. Pretty much all home-searchers go on the web to do their research before they make their buying decision. They search for suitable neighborhoods, great deals and forage through countless pictures and videos to find their perfect home. That's good news for you. That means there's proven methods you can employ that will pull customers towards your listing and away from the other guys — and it all lies in the power of properly employing real estate SEO tactics. Real estate SEO is NOT just your standard fare search optimization. Yes, it does have all the elements of basic SEO, but it's a specialized category and should be treated as such. That's why we gathered five targeted tips that ensure your listings hit the target demo and sticks!
1. Be Presentable
Looks matter. That means your listings should first and foremost have pictures and video. If you can't get video, at least have enough photos to get a sense of the space and the condition of the home will do. Secondly, make sure people can see your listing on their mobiles. If they're a muddled mess and users are bouncing like crazy, a quick glance at Google Analytics should confirm that it's your presentation. Pages that look like they exploded on users' tablets and phones usually get very high bounce rates. Finally, make sure all possible details are listed. That's every possible question a home-searcher might have: how many rooms? How much is the deposit? Are pets allowed? And so on. The keyword here is transparency. You want visitors to know exactly what they're getting into, what it looks like, and all the fine details.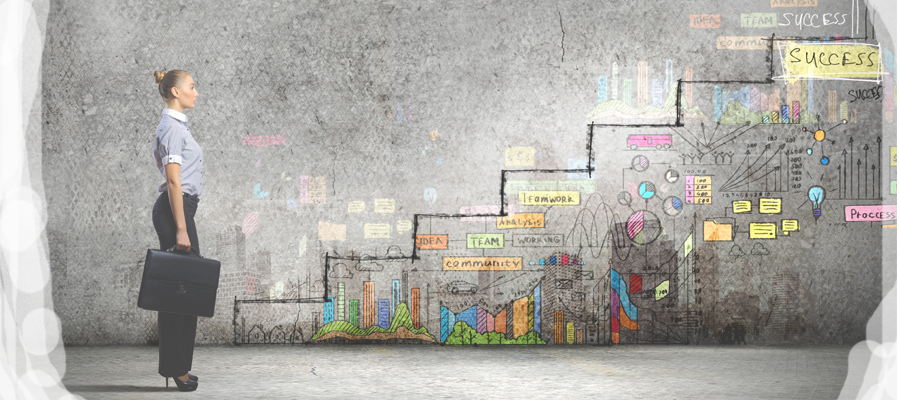 2. Get Local
Research shows that 69% of people hunting for a house start with a location already in mind.
Keywords in your copy should be local focused. Variations of keywords should include city, state, zip code down to the neighborhood and nearby points of interest (parks, malls, etc.). People take multiple local factors into play when deciding where to move. Make sure these local factors are ubiquitous. This again ties in with transparency. You don't want a generic listing that's no different from the home several hundred miles over. Another good tip is to add local know-how to your website. Provide additional information like crime rates, public transport, schools, how it is to live in that area — paint a picture. This will not only help you to target the right group of customers, it will ground your business as a local resource that attracts visitors who are searching for real estate in the area.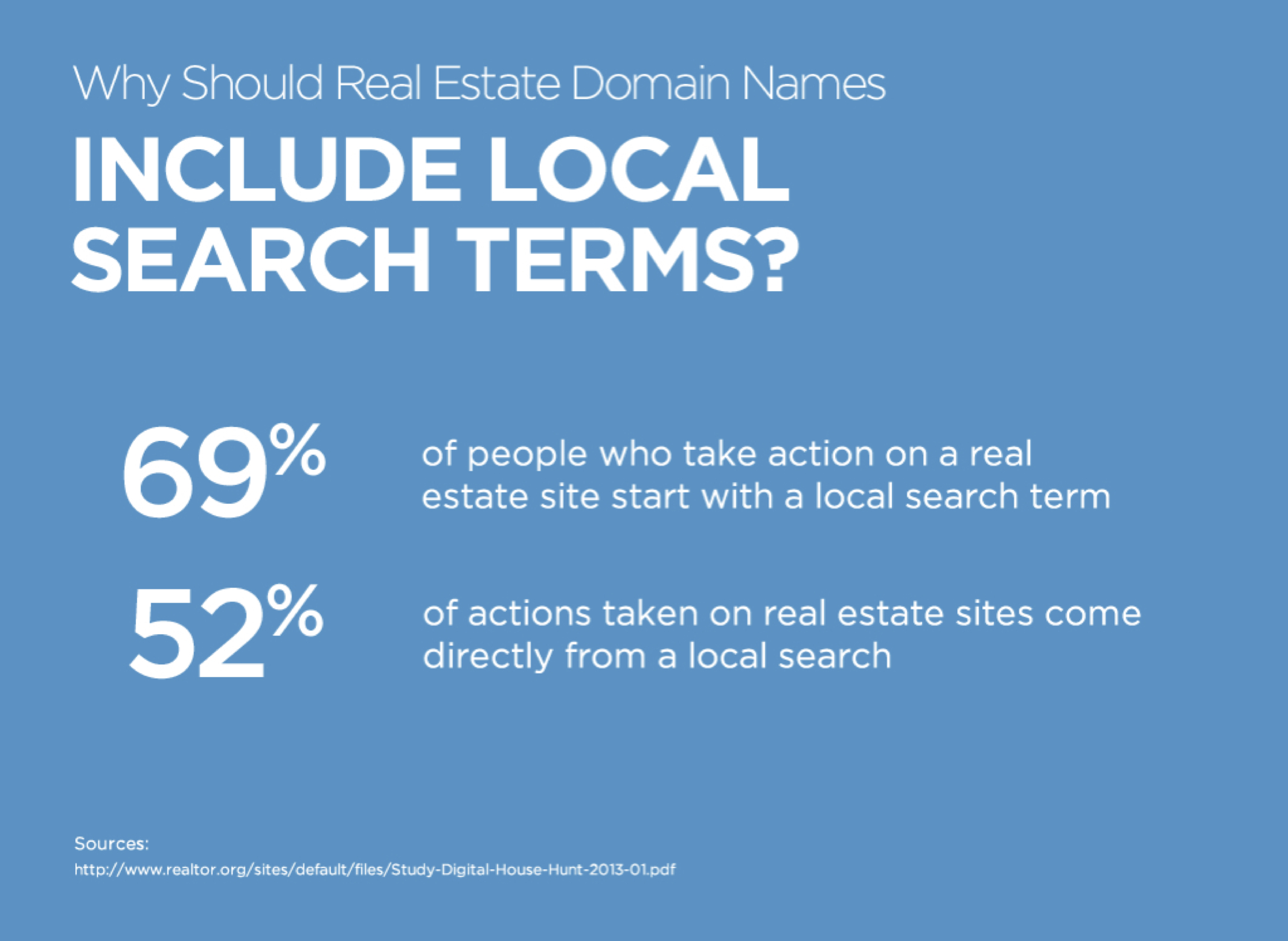 3. Go Longtail
People don't look for "apartments in America," or "condos in California". They get down to the nitty gritty. They know what they want. Maybe they're looking for an affordable studio near a college they're going to. Heed the point above, take into account the location and utilize Google Keyword Planner (or, if you're not registered for AdSense, Netpeak Product will do quite nicely) to see if there's actually people looking up "cheap studio near Boston University" or "affordable sublets near NYU". There's also Google's autocomplete feature, which should give you hints of the long-tail word combinations people are using for specific locations. So get detailed, do some research, cross-check and stick those longtail badboys in.
4. Become Social
No, that doesn't mean creating a Facebook fan page for your real estate business. Or using paid ads to show up on people's news feeds. There's a much, much easier way that shooting in the dark and hoping you'll hit something: Facebook groups.
Notice how we're keeping mum about other platforms. That's because we want to keep it simple. And more importantly: specific.
There are countless groups on Facebook that fit every sort of demographic you can wish for. Looking for students for those little cozy studios you're trying to sell off? Look up a student group on Facebook, join in and start posting. Want small families looking for two-bedroom apartments? There's a group that fits that demographic. Don't exclude more general groups either — there's always someone looking for a home, especially in an online community of several thousand members.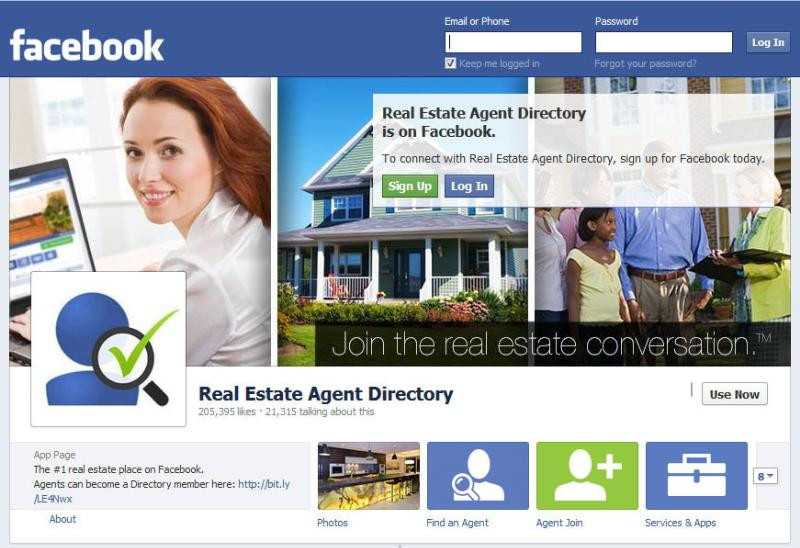 Just make sure to read the posting rules — some groups don't allow advertising, while others are more lenient. Assimilate into the group, don't be spammy and post your listings in a helpful, friendly manner — not like a mindless bot.
5. Blog!
Like the second point (Get Local) mentioned, becoming a community resource is invaluable in establishing your reputation as the go-to real estate website in the area. This ties into raising brand awareness — but that sounds a bit dull. A blog is where you get to spill your guts on the real estate biz and write home buying tips, apartment hunting guides, rants and raves and all sorts of other knowledge, tidbits and insights people might be searching for online. That's hitting two birds with one stone — establishing you as an authority and utilizing nice longtails in your blogs to rank better on search engines. Best of all, blogging is fun and is great place to get ideas down.
Keep in mind, these are not simply real estate SEO
suggestions
. They are must-follows if you want to get people looking at your website. They're easy to implement — they just require a bit of research. Happy hunting!
Found a mistake? Select it and press Ctrl + Enter
Subscribe
to the most useful newsletter on internet marketing
Most
discussed
popular
viewed