"Partnership" gets thrown around so much these days that its close association with a real business relationship has all but degenerated into a watered down referral program with a percentage. Netpeak has always asked, what does it really mean to be partners with another agency? How involved do companies have to be in each other's activities to be true partners? We created the Netpeak Partner Program to reflect our beliefs on partnerships.
It's easy to get preachy about what we stand for, so let's break down what we actually do for our partners for a better idea of how we're trying to bring back the original meaning of "partnership" back into the status quo. Who would this article be useful to?
Agencies looking to find an SEO associate.
Agencies looking to grow their list of services.
Agencies looking to earn money on the side while growing their business.
Agencies interested in cooperating with another agency to expand their business.
Agencies looking to improve the quality of their services.

Why would an agency be interested in affiliating with Netpeak?
Since we're staying away from the modern idea of a "partnership", where the only incentive is, have other agencies sell services without paying attention to the quality provided, we try and strive to be the best partner possible. Here are seven ways we distinguish ourselves:
We are a company of professionals and perfectionists.
We are ROI-oriented. We work with every business like it's our own.
We are not a full service agency – they're outdated. We take a specialized, individual approach.
We run our own analytics blog, conduct multiple seminars and host two annual conferences.
We use our own in-house software to increase work effectiveness.
We continuously update our system and service to increase the quality of our work.
We have powerful tools to help businesses that we have made available to the public.
Our philosophy of good partnerships starts with the reason behind them. Is it to make quick bucks? Or to form a lasting relationship that grows synergistically?
Our mantra begins with our core belief: helping businesses grow makes the world a better place. This applies not only to our clients but our associates and their clients as well.
It all starts with trust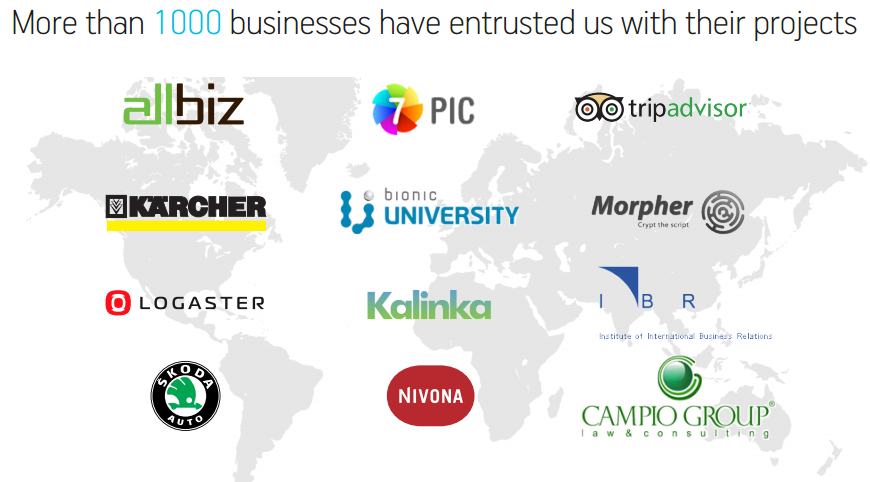 Trust is the most crucial element in any partnership, besides communication. And even communication stems from trust. Netpeak always backs up its claims and its status with a huge repertoire of work and countless case studies and testimonials. Experience and reputation should speak for itself. For example, here's a case study for one of our largest clients, Logaster: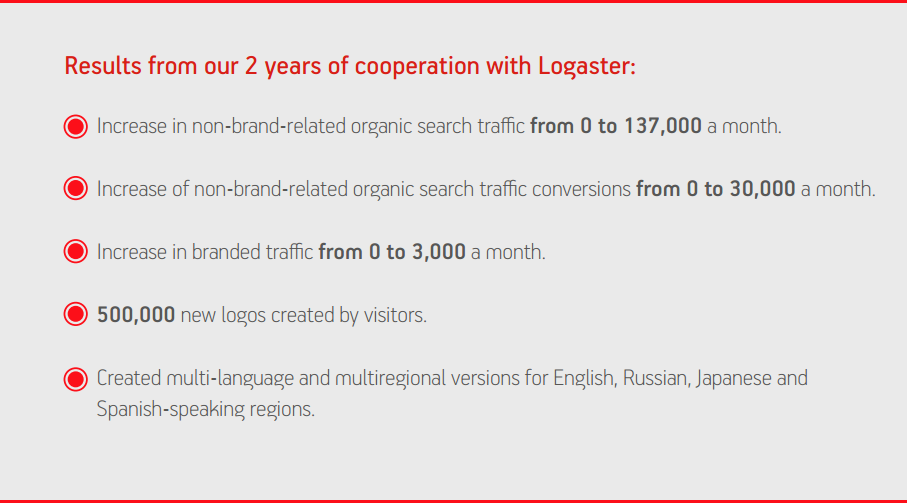 And here's one for Car Rentals Market: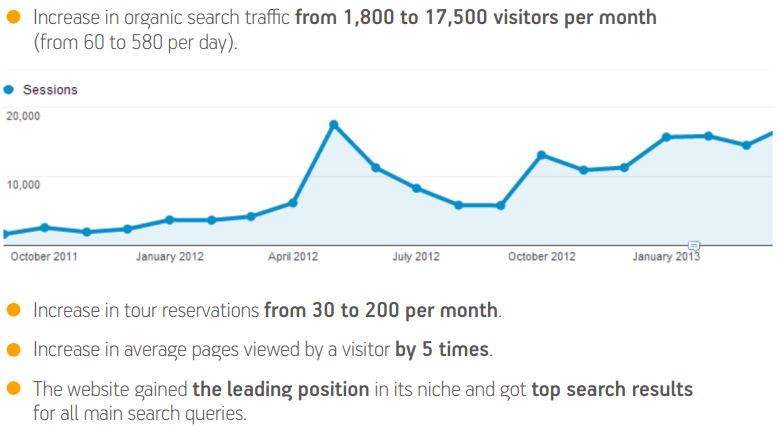 A great business relationship starts with trust, and trust stems from real-world proof of solid business results.
What does the Netpeak Partner Program offer?
Netpeak offers a percentage of sales. But in order to go beyond the modern idea of a partnership and really develop affiliate businesses, Netpeak takes things a step further. Besides a permanent monthly 10% agency commission when a client orders SEO and a one-time 10% payment for non-recurring services, Netpeak offer complimentary work for the partner's website and free training and consulting.
That means:
Access for two of the partner agency's employees to any event held by Netpeak.
Free consultations from Netpeak's manager on working with potential SEO clients.
A personal manager for the partner's customers.
Netpeak Client Dashboard.
The Netpeak Client Dashboard for Partners
To build incentive for potential associates and create a centralized hub to track the activity of the partnership, Netpeak provides access to its Client Dashboard.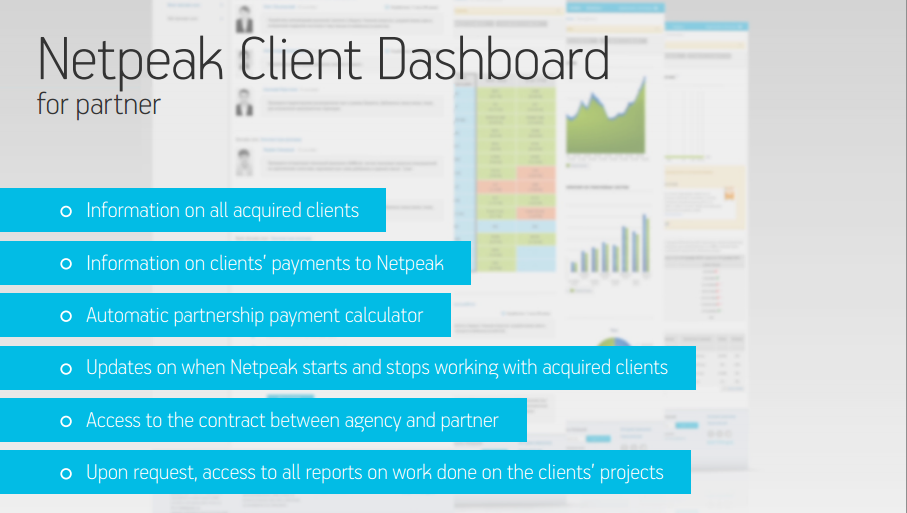 We provide our partners an overview of exactly how much we're making for them and where their money is coming from. A partnership should be convenient and comfortable for parties on both ends.
Provided tools
In addition to a percentage, training and consulting, and a personal dashboard, partners also gain access to Netpeak's advanced suite of marketing tools:
Serpstat – a unique service for SEO and PPC specialists used for competitor analysis. Why is it unique? It is the only service with a base of keywords searched solely by geo-targeted users. These days, the database contains nearly 11 million keywords and 39 million domains, as well as about 95 million search suggestions.
Ringostat – an advanced call tracking system that helps evaluate the effectiveness of your marketing and advertising channels, and helps improve the quality of customer service.
Netpeak Checker – a tool designed for the mass analysis of websites using a wide array of parameters. The program has the ability to save analysis reports and export your results to Excel. Netpeak Checker's primary features include a high operating speed and support for large volumes of processed data.
Netpeak Spider – scans websites and lists SEO page data using its own robot. The program uses a unique tool for measuring PageRank and PageRank that excludes sitewide links. All results have the option to be exported to Excel.
Serpstat – a free keyword suggestions tool that only displays queries users have typed into the Google search bar. This is an excellent way to create a content plan for your website.
An ideal partnership
Modern partnerships should not rely on tacky promises of easy residual income to entice agencies to join forces. Instead, a model based on quality services, trust and reputation, and mutual support would bring back what made business relationships so valuable in the first place. Netpeak aims to recreate this value with its Partner Program.
Found a mistake? Select it and press Ctrl + Enter
Subscribe
to the most useful newsletter on internet marketing
Most
discussed
popular
viewed