Mod-Master App: increase Impressions by 452% and Downloads by 1600% in China
Service:
App Store Optimization
.
Niche: Mobile applications.
Team: Natalia Kaidanovska, ASO Specialist; Maksym Melnyk, ASO Team Lead; Kateryna Bukharova, Project Manager.
The Client
Mod-Master – is a free utility for Minecraft, a popular game. It gives its players access to the latest maps, add-ons, textures, servers, wallpapers, skins, and mods.
The Goal
The client's objective was to increase the metrics and downloads in countries where Minecraft is popular.
The Solution
Considering the global popularity of Minecraft, a substantial list of countries was selected for optimization purposes.
By conducting niche analysis and analyzing competitor data, specifically the number of their downloads, we identified priority countries with the highest potential for generating a high number of traffic.
Furthermore, recognizing the significance of the United States as one of the most influential countries, we meticulously developed multiple localized strategies specifically tailored to cater to this market. We compiled a semantic core and prepared metadata with new keywords.
Subsequently, we released two iterations in the following locales:
29.10.2022 — Chinese (Simplified), English (Australia), English (U.K.), English (U.S.), Russian, Spanish (Mexico), Arabic — the last three locales were specifically oriented towards the United States (we used a cross-locales).
28.11.2022 — English (Canada), French, French (Canada), German, Japanese, Turkey.
Thorough work with app localization
To get better results, applications need to be adapted to the markets of specific countries. That's how we meticulously researched local competitors and thoroughly refined the semantic core for the Chinese market. We managed to identify highly popular search terms and also focused on search terms with few existing competitors to secure higher rankings and visibility.
Subsequently, utilizing a Chinese word segmentation service, we divided these search terms into individual keywords: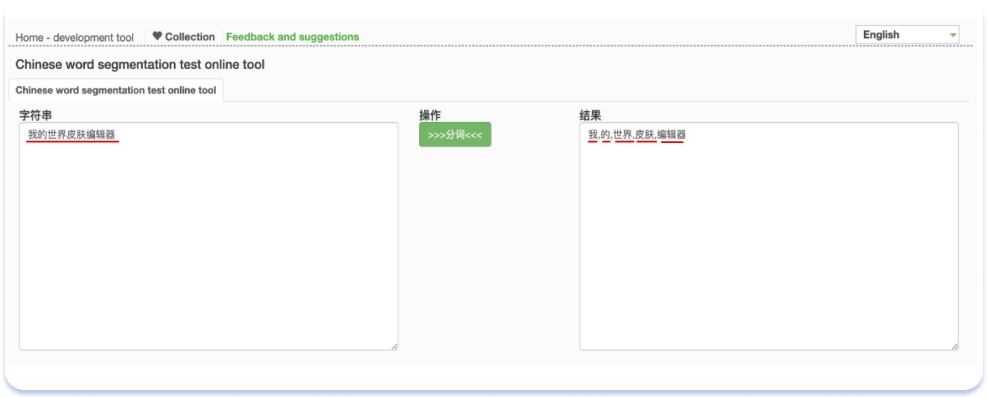 Such segmentation is crucial when working with Chinese locales (Chinese Simplified, Chinese Traditional) due to the intricacies of the language. In Chinese, phrases are often written without punctuation marks, making it challenging to extract individual keywords.
As a result, the application began indexing for new search terms, and thanks to the attained organic rankings for these keywords, we witnessed a growth of approximately +1000 impressions per day in China.
The Result
Upon analyzing the cumulative results, we observed a significant increase in search traffic in most countries following the implementation of the new metadata. Impressions grew by 55%, and downloads by 67%.
China exhibited the most remarkable percentage increase after the initial iteration, with an approximate daily boost of +100 impressions, leading to a total surge of +452 impressions and a remarkable 1600% increase in downloads within just one week. Now, let's delve into the comprehensive breakdown of the detailed results.

Now, we'll examine the growth in impressions and downloads after the first release (App Store Search):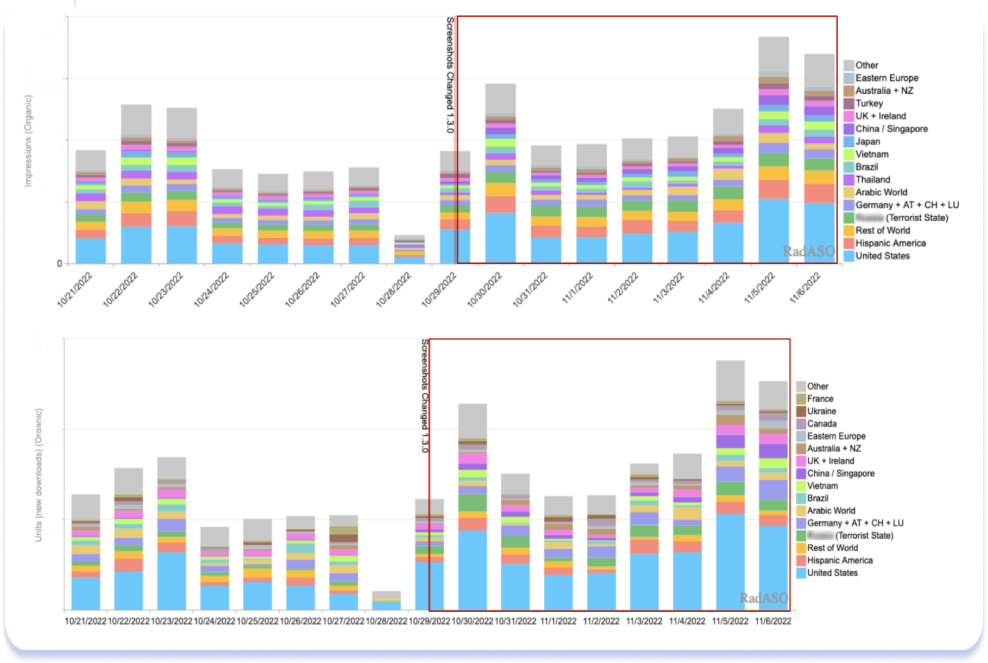 Impressions and Downloads Increase in China: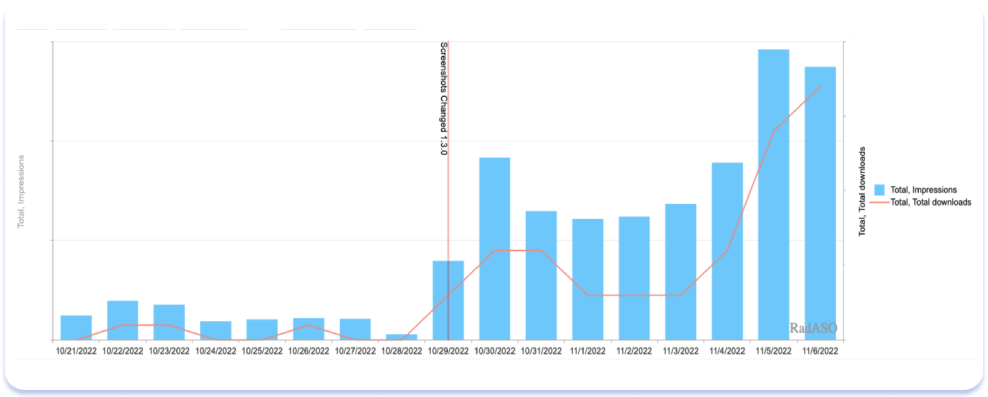 Conclusion
Through in-depth niche analysis and a meticulous approach to selecting metadata, we were able to attain favorable outcomes in the chosen countries following the first iteration. We combined popular and relevant search terms, which contributed to successful organic impressions and downloads.
Found a mistake? Select it and press Ctrl + Enter