15 Ideas for Mobile App Targeting on Facebook
One of the biggest social networks is also one of the largest sources of Internet traffic. In this post, I have collected 15 ideas for mobile app targeting on Facebook that have worked for our clients. Just take it and use it.
1. Target lovelorns and newlyweds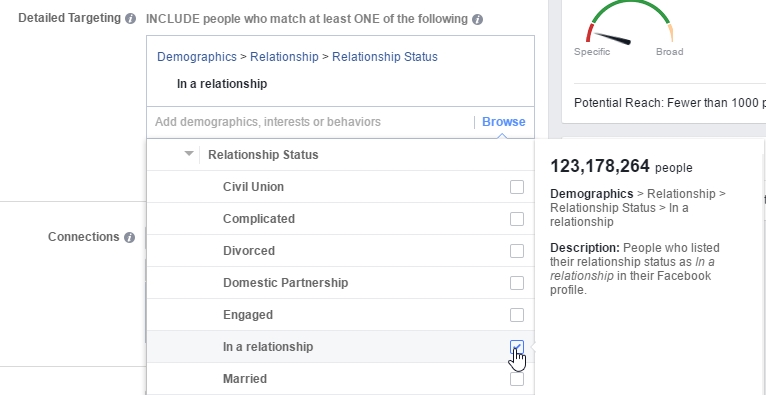 Amorous affairs require special approach. Facebook provides the opportunity to address directly to those, who is ready to commit the most incredible acts. What you can propose:
Almost all types of proposals in the purchasing sphere;
Photo and video editing programs to capture the best moments;
Hotels and trip booking services;
2. Target representatives of a particular profession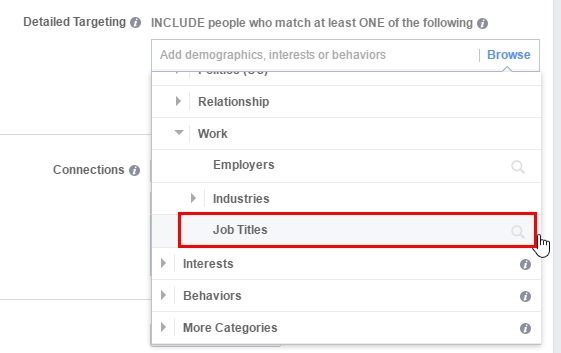 Do you sell a product that addresses extremely important, but highly specialized issues? You can spend a lot of money searching for the interested users, that is why it is necessary to start with a 100% your audience. This type of targeting will suit any types of "business" category apps.
3. Target employers of a particular company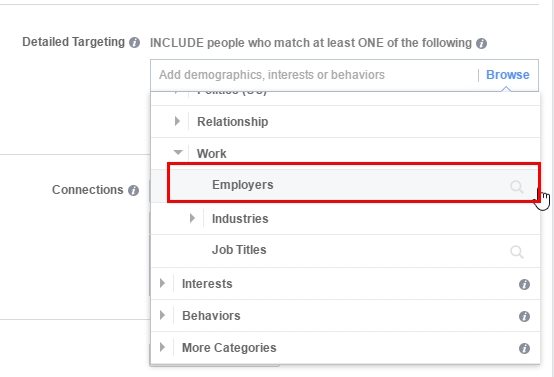 Targeting can be used for:
Taxi cab services;
Food delivery services;
Job search service.
4. Target those, who are currently traveling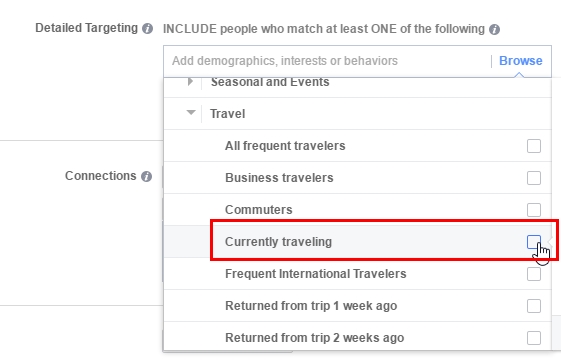 This type of targeting allows you to literally catch a hand of a user that is in the airport of your required city or on a trip and doesn't have time to:
Check the weather forecast;
Order some food or choose a restaurant (food delivery app or an online catalogue);
Call a taxi.
5. Target those, who have just returned from a trip

This type of users will probably want to create an album with perfectly edited photos, share it through social media or even go back to the same resort the next time.
6. Target users of a particular brand of mobile devices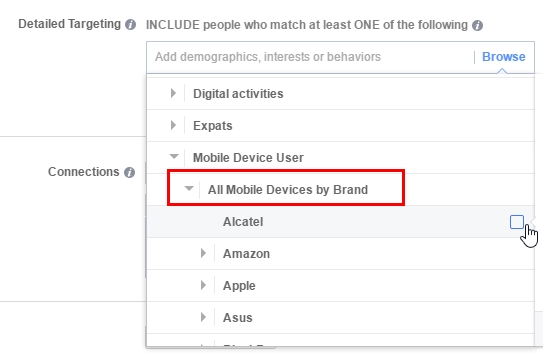 This one will work for online stores that promote new brands. It is super relevant in terms of active expansion of Chinese smartphone brands.
7. Target the primary email domain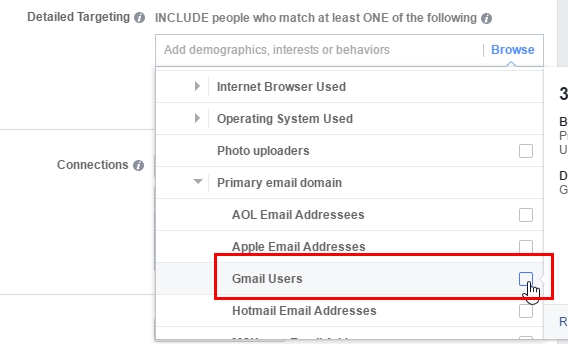 Use an email client - it is one of the most effective methods.
8. Target users with an upcoming birthdays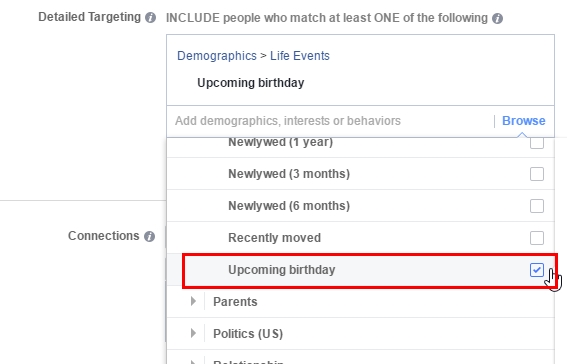 You can use your imagination here:
Propose a discount for an paid app;
Offer a promocode for purchasing products in an online store;
Try to promote various wish lists.
9. Target parents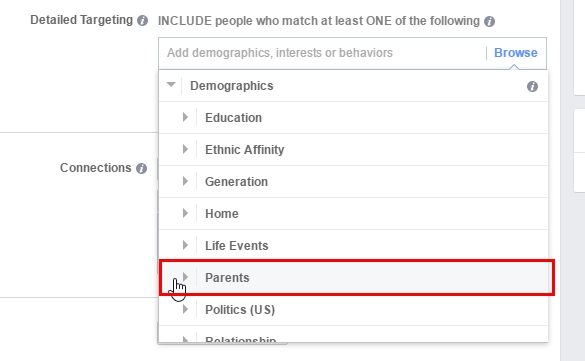 Parents are trying to choose the best for their children and always willingly share their findings with the other parents. This type of targeting helps to increase virality of your content.
10. Target friends and those, who have recently moved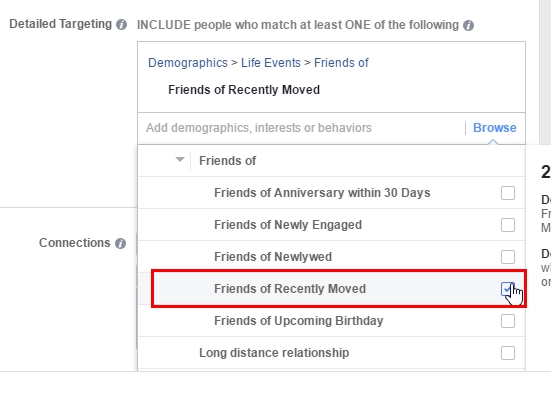 What to propose? Messengers and again messengers. Focus on those, who want to keep in touch with their friends.
11. Target gamers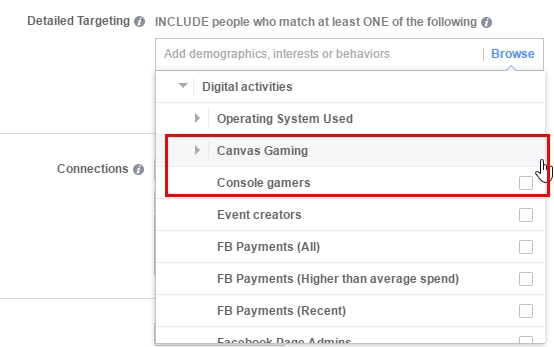 Direct hit to the growing audience of game console or Facebook app games players.
12. Target selfies lovers ("Photo uploaders")
Alternatively, this targeting idea can be used for promoting a photo editing app.
13. Target hobbies: trademarks, TV shows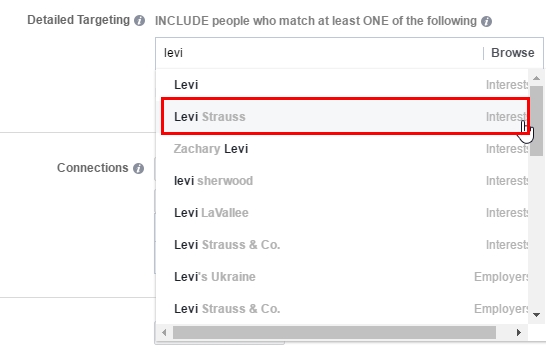 What to propose:
For the lovers of a certain jeans brand: tell about a discount in the online store;
For the movie and sitcom lovers: they will appreciate a mediaplayer app.
14. Target the education level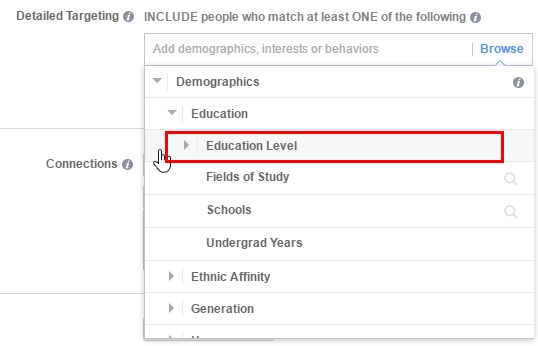 What to propose:
Educational programs for those, who have just graduated from school;
Job searching services - for the university graduates.
15. Target generation X and Millenials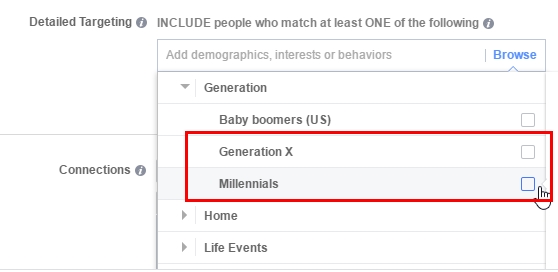 This targeting works for:
Media Players for running films and music;
Apps for reconnecting with friends (social media networks and messengers).
Precise targeting can be supported by not only original creative thoughts with clear message, but as well by the ad formats like carousel or video, where you can tell the whole story about your product.
Found a mistake? Select it and press Ctrl + Enter