Welcome to Netpeak Journal
Welcome to Netpeak Journal, a website where you can learn anything about digital marketing and online business. Join a community of more than 200,000 readers: startup CEOs, business executives, and marketing specialists. If you want to learn how to get your website to the top, create effective advertising, measure the effectiveness of marketing activities on the project accurately, welcome to Netpeak Journal.
All categories
Find our categories here:
In our articles we use case-oriented approach, our authors' expertise in SEO, ASO, paid media, SERM, SMM, email marketing and web analytics comes from experience, license and certification. We hope, you'll get enjoyable reading experience!
Search within Netpeak Journal
Use a built-in search box to find any article on the Journal: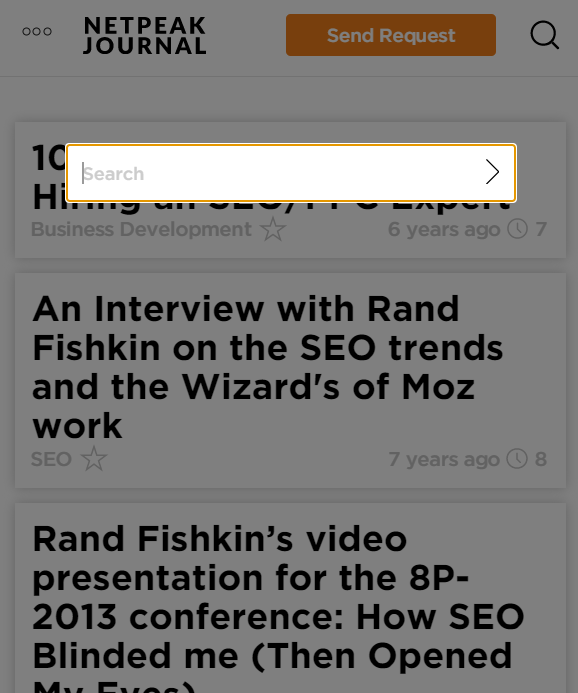 Here you can find any post since 2008.
Who created Netpeak Journal?
Netpeak Journal is an official Netpeak Agency project. Netpeak is one of the biggest online marketing agencies in Europe. We handle website promotion, online advertising, web analytics, usability and consulting brand image promotion, and more.
Our clients are businesses specializing in various industries, including SaaS, online stores, and marketplace websites.
We are an agency that efficiently divides the work between our staff, so we can provide you with a team that has a small number of clients at a time
We don't only promote websites for our clients, we promote the entire business. Mere traffic generation is not enough: our goal is to bring you, clients. The business-oriented attitude is what makes us stand out from the crowd.
Our people are our most precious asset. We're a team of bright creatives and top-notch pros turning Netpeak into something more than just an agency — a lifestyle.
Our contacts
Email: g.ryaboy@netpeak.net, pr@netpeak.net
Stay in touch: LinkedIn.