Andreas Roettl about mobile app Journi promotion strategy
Before I travel somewhere I try to discover a local startup scene to find brilliant products or extraordinary teams. Journi was my treasure found in Vienna, Austria. We had no chance to meet in person with Andreas, but we arranged this interview online.
How did you come up with an idea to start Journi?
We were actually working on a different idea, a marketplace for travel guides and found that it was super complicated to just capture and share your dearest moments with friends and family while traveling. It should feel like creating a photo book and sharing it right on the go without any effort.
When and where the company was founded? Tell us about the founders.
I met Bianca and Chris, when attending an online class from Stanford University in 2012. Bianca is an exceptional designer and Chris one of the best coder I've ever met. We shared a strong passion for startups and traveling. And when we all were about to switch jobs we decided to found our own in Jan 2013, in Vienna, Austria.
What were the initial investments?
In 2014 when we made the pivot and swimitched to journi, we raised 100,000 USD from Austrian Angel Investors.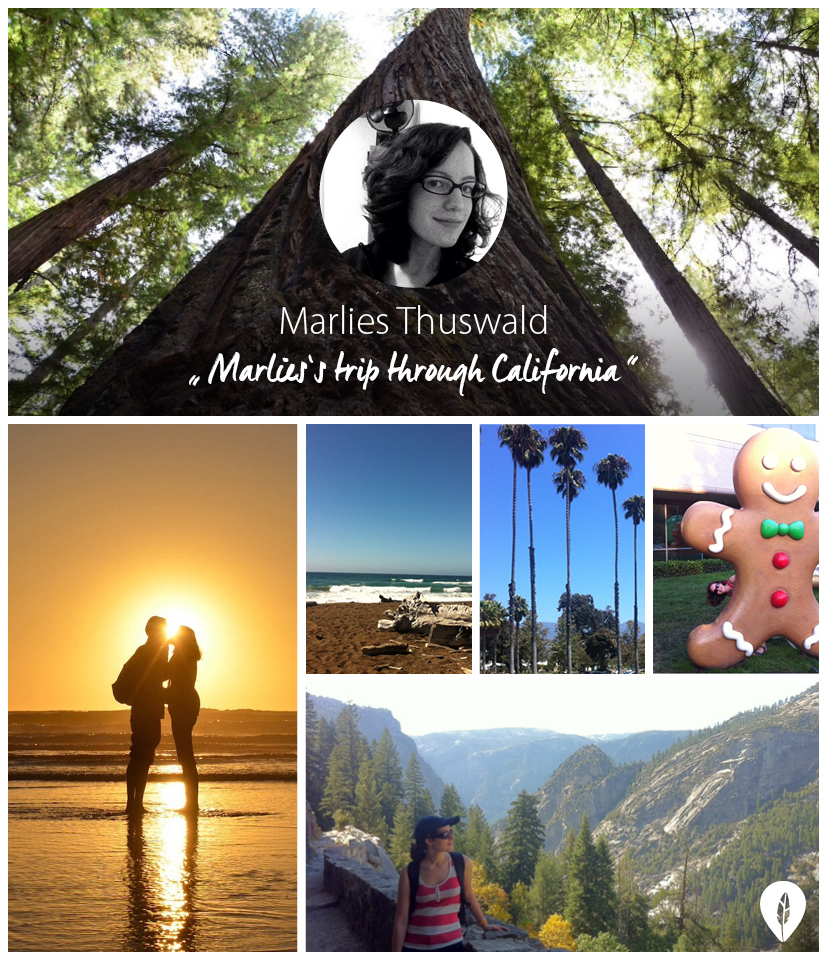 How big was the team at the beginning? How many specialists work for Journi now?
We started with the founding team and then scaled the company to 6 people, two more developers and a person responsible for community. But in general we really look to keep everything lean and the team if possible small.
When was achieved the first result you were proud of?
I think this was the time when we got our first 1,000 users. Getting off the ground, from zero to 1,000 users is a super hard job. We for example did a lot of things also offline to reach our audience at hostels, tourist hotspots or events and we still have the goal to have a number one user support, answering emails within 24 hours.
Can you tell us some fresh statistics? (top-5 countries, average amount of travel stories per person, smth else)
Most users come from the US, followed by Germany and Austria. But journi users are coming from all over the world. In fact we have 25,000 users now from over 100 different countries and every day 100 new users are joining. Daily 4,000-5,000 users are using Journi. They created 20,000 travel blogs.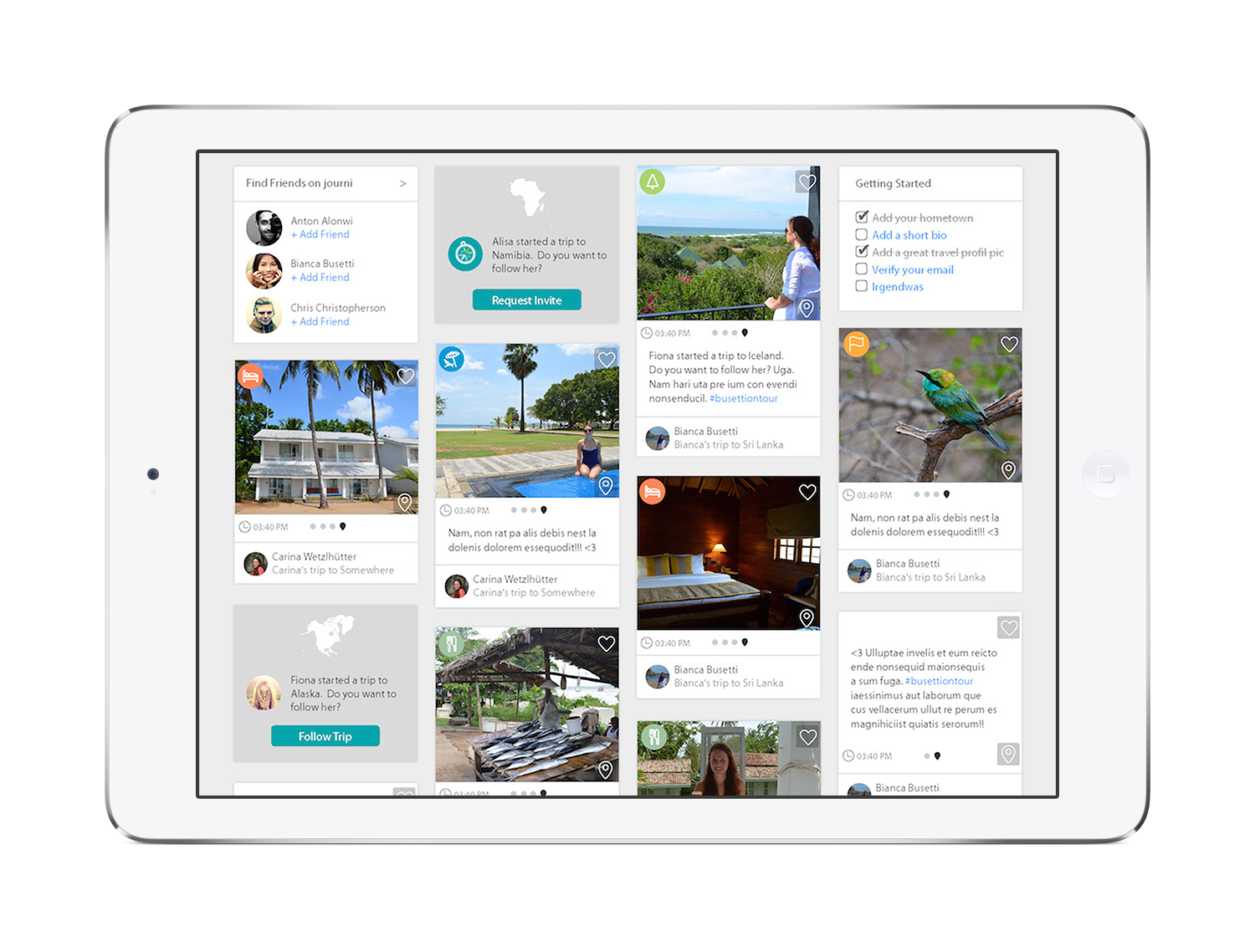 How did you promote the web site at the beginning?
Mostly offline to build a local community in Vienna and San Francisco. Directly talking to people in hostels, tourist hot spots, at universities, etc. Afterwards we approached multipliers who could be interested in what we doing, to give us feedback and spread the word.
How do you promote the web site/ app now? Any growth hacking tips?
Now Journi is growing organically. The app is designed to foster invites. So users can easily invite new users and help us growing. Besides that we also optimized our website for SEO and do App Store Marketing.
Have you organized any offline promo events?
No, so far we haven't done any offline events for our community. But we're present at various other travel events.
What is your monetization model? What paid options do you offer users?
At the moment the app is completely for free. Our focus is totally on the user and making them happy. Of course there are many valid ways of offering services that create money, but this has to wait.
What are your key metrics of success?
Getting users, making them happy and using your product regularly. For measuring I really recommend the AARRR startup metrics as a guideline.
What are your main channels to communicate with target audience/customers? (blog, social media, email, etc?)
For adhoc support we use twitter and Facebook. For communicating with our users we use our newsletter and social media.
Who do you consider your main competitors?
As Journi is going more and more into the direction of mobile story telling, steller.io could be named as a benchmark.
What are the biggest challenges you're facing at the moment?
Finding the right lead investors for a first seed round. In Europe we have not many investors who have knowledge in mobile blogging.
What are your future plans?
At the moment we're working hard to get an android version live. With the next investment we want to make the step beyond travel and become the leading mobile story telling platform for multiple audiences.
Last year you went to California with the Journi team. Did you join some startup accelerator? Tell us about that business trip. What was the most valuable/useful/amazing in it?
We went there through the Austrian "Go-Silicon-Valley" Initiative run by the Austrian Trade Commission. Our whole team was in the US for 3 month further developing journi and get it known in the US. Being there in San Francisco is super valuable as you quickly get to know the startup scene and the people there and therefore valuable contacts to companies like Facebook or Airbnb. You have 1000 opportunities to pitch your product and get feedback. If you want someone investing in your company you need to incorporate there, in most of the cases.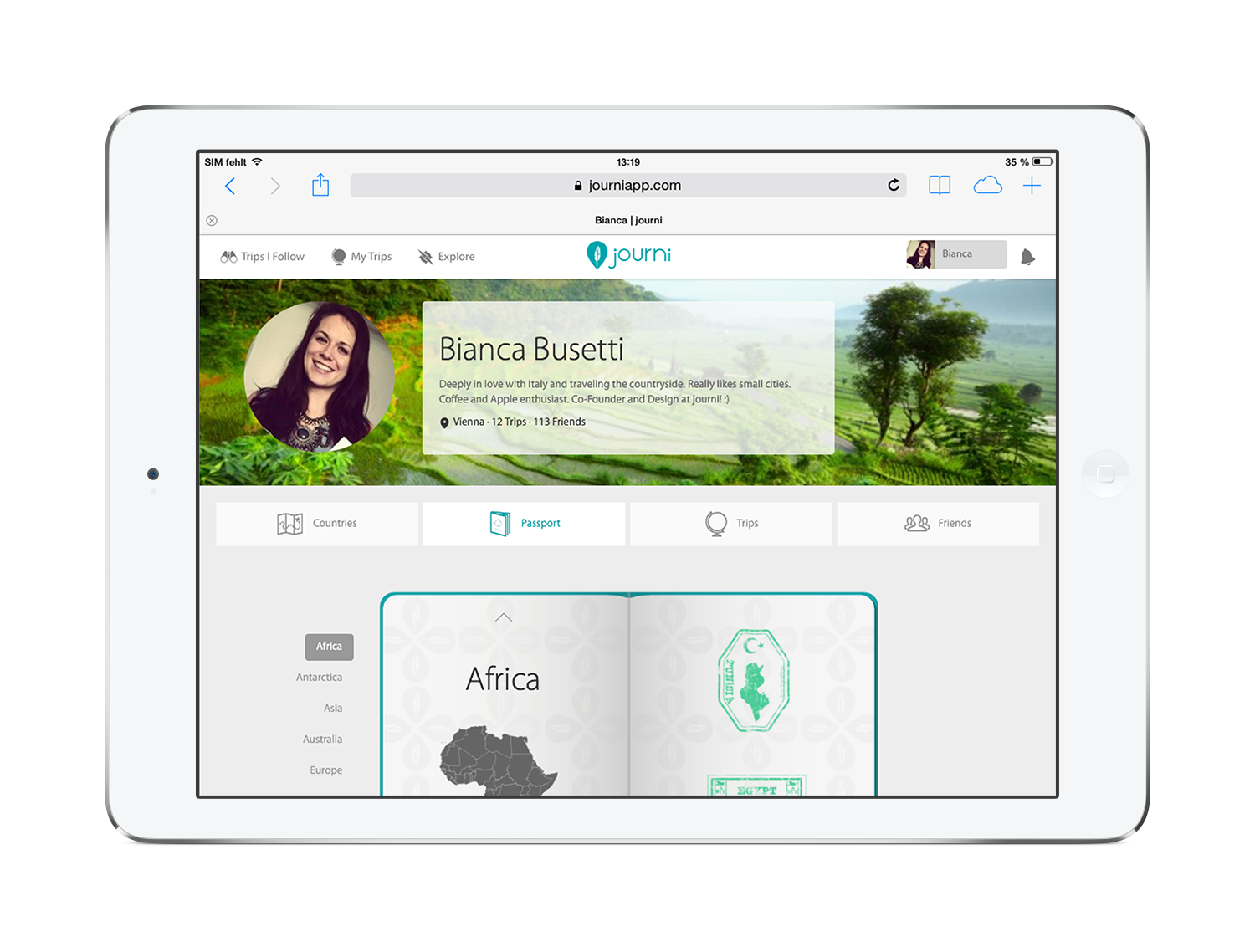 Tell us about start up movement in Vienna/Austria?
Austria is small but has a very vital startup scene. There are lot of movements helping startups: e.g. Pioneers.io or Austrian Startups. With the Pioneers Festival one of the biggest startup Events in Europe brings the who's'who of the startup eco-system to Vienna. More and more startups are going international and become popular like Shpock, MySugr or Runtastic. This brings Austria on the radar of international investors.
What places we should visit in Vienna if we want to meet geeks, startupers and hackers?
Sektor5, Metalab, TU Vienna, Hub Vienna, Pioneers, check meetup.com for more.
How do you personally recharge batteries? Do you have any hobbies?
Running, climbing, skiing, snowboarding, tennis… basically do a lot of sports and enjoy the weekends. Learn when to rest and when to really work your ass off. Have a rhythm, that helps you from constantly thinking what to do next.
What do you love about working in startup? What do you hate?
It's the freedom, the dynamic work culture, the open-mind set to constantly learn new things and improve yourself. There's nothing I hate about it. It's simply hard work.
What services/companies/startups inspire you the most in 2015?
What are the top-7 mobile apps you personally use everyday or almost everyday?
Journi;
Podcasts;
iMessage;
Slack;
Mailbox;
Twitter;
Trello.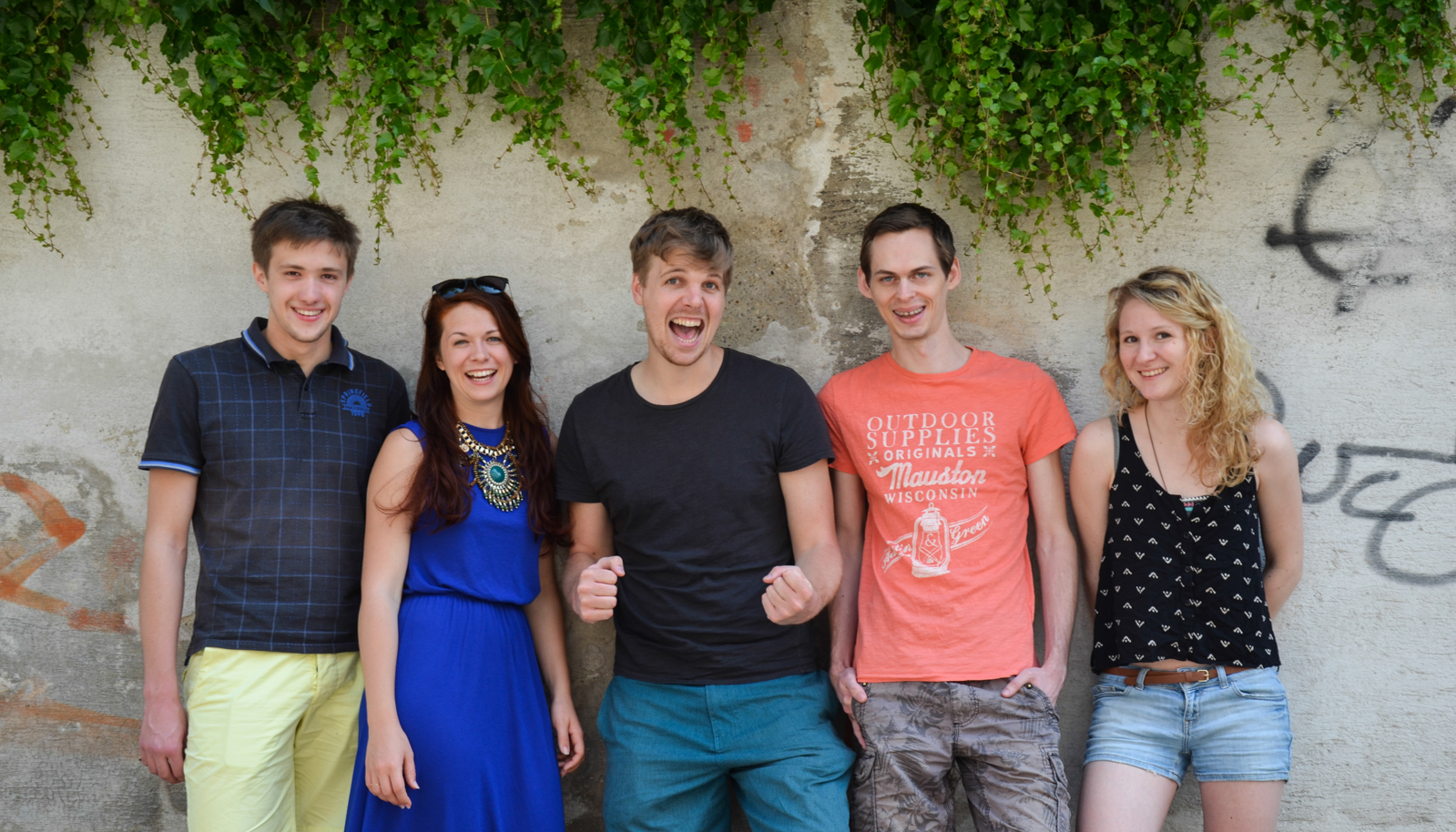 Found a mistake? Select it and press Ctrl + Enter