Every startup founder daydreams about their project skyrocketing to success. Dmitry Sergeev is twice of a role-model for an average startupper: in the 2000's millions of people shared and downloaded files with his file hosting service Depositfiles; today hundreds of thousands of companies around the world buy visual data from his microstock Depositphotos. We sat down with Dmitry to talk about the basic rules of running a business on the US market. He avoids labeling the market as "Western", though: it has long been become native for him. Here are some recipes on running a business abroad from Depositphotos founder and Chairman.
Dmitry, which mistakes in running Depositfiles taught you most?
— First of all, don't argue with copyright owners. A person who holds all legal rights on a file is always right. Any other opinion can cost you your business and career. We tried to argue that both the technology and the right of sharing files are basic and inalienable for everyone. I used to think like that, but the life made some corrections, and I no more do. Today file hostings are regulated closely these days, and pirate content is eliminated. Second lesson I've learned from running Depositfiles: never hire dweebs. Because any stalls in a service with hundreds of millions of users, cause loss of positions, money and image. But the most important thing is to follow the trends and to understand when to withdraw from the project or to scale it. We've withdrawn.
Today anti-piracy campaigns deal with law offenders very strictly. In your opinion, how do projects like Depositfiles survive today?
— The file hosting world we left in 2009 is dead. It's a different world now. Back then all processes were legal and we were only a buffer between users and copyright owners. It took us an enormous amount of time and effort. We never opposed to file owners and that's probably the main reason why we survived. But it was obvious that this business model wasn't working. Situation has been moving towards state regulation of these processes, and eventually it did happen. File hostings launched between 2005-2010 all went down, no exceptions. Only Dropbox and Google Drive survive. So it's easy to come to conclusion, that projects like old-school Depositfiles don't have any international weight. If you're a local service like vk.com or ex.ua, you have a right to live in struggle. But we've left this struggle for good.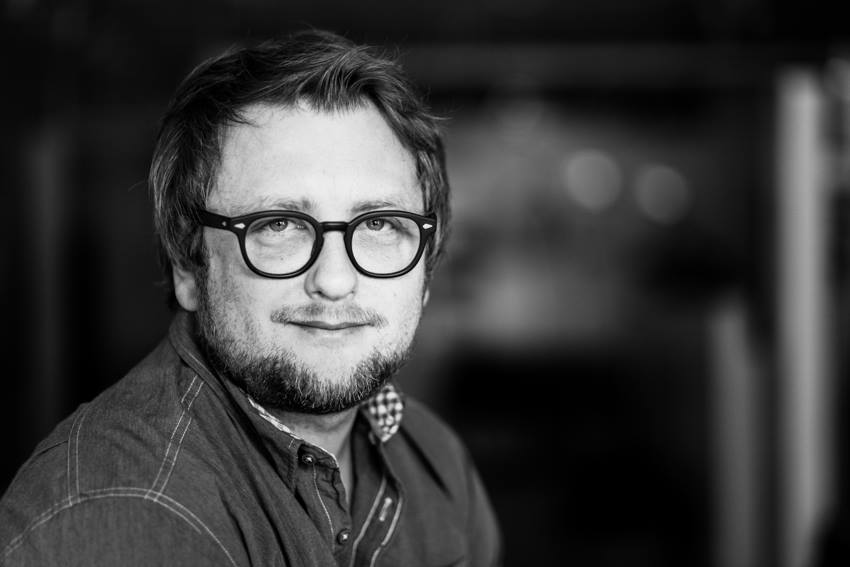 Were you welcome at Western market? How skeptical are they towards Eastern Europeans?
— We were greeted like people who understand what's the Internet-industry. We feel like home on this market. We were there at the dawn of the Web, and worked to grow it together. They understood and welcomed us without a hint of skepticism. It's a complete nonsense and complexes coming from someone who feels "semi-eastern" inside and tends to see foes everywhere. We never made any difference between the East and the West. It's the 21th century, does geography or skin color even matter? There's so much more common to us than different. We never cared about who's from where. No matter where we are from, we're looking at one sun, you know. We speak different languages, our employees are Americans, English, Italians, Polish, Armenians, Russians (a lot of them), Ukrainians (even more of them). I've got a few people from our NY office behind me right now, and they just don't stop talking for a moment. They love our company and feel very proud to be a part of the big process. Americans are the best salesmen, Ukrainians are talented programmers and the world is too small to divide it into Eastern and Western Europe with behind the Depositphotos main page.
In a piece on Depositphotos Forbes mentioned that top-5 global microstocks borrowed ideas from DP. How did you manage to surprise them?
— We were the first to bring the microstock to your phone. And the whole industry followed us on this. That's a whole new page, the future of the reportage photo. Everybody used our idea to create new solutions. And everybody got investments for these projects and we were the only ones who didn't. We're living at times of a war for independence and managing to make a better product with no investments. When it comes to doing that, no one in the whole wide world is better than us, Ukrainians. I want everyone who runs startups in Ukraine to know that they are the best startuppers in the world. We're staffed with best usability specialists on the planet (in my personal opinion). We're able to be flexible and more innovative than industry powerhouses. They only come and "steal" everything we've made one small detail at a time. But we forgive them the small details, because these giants once created our business-model. By that we complete and improve each other.
And how's your Clashot project doing? Can any gadget owner make money with it?
— Clashot is growing fast. There will be a lot of surprises in 2015: we'll completely conquer developing markets of Russia and Ukraine. Right now Clashot's coverage half as big as Instagram's. And it's growing. I think that my idea of paying you for what's probably the only cool picture in your phone is great. I'm sure that people make such wonderful photos that no microstock can even dream about. And if you happen to be in the right place on right time, we'll be able to sell your photo. Remember you got Clashot and upload something there :)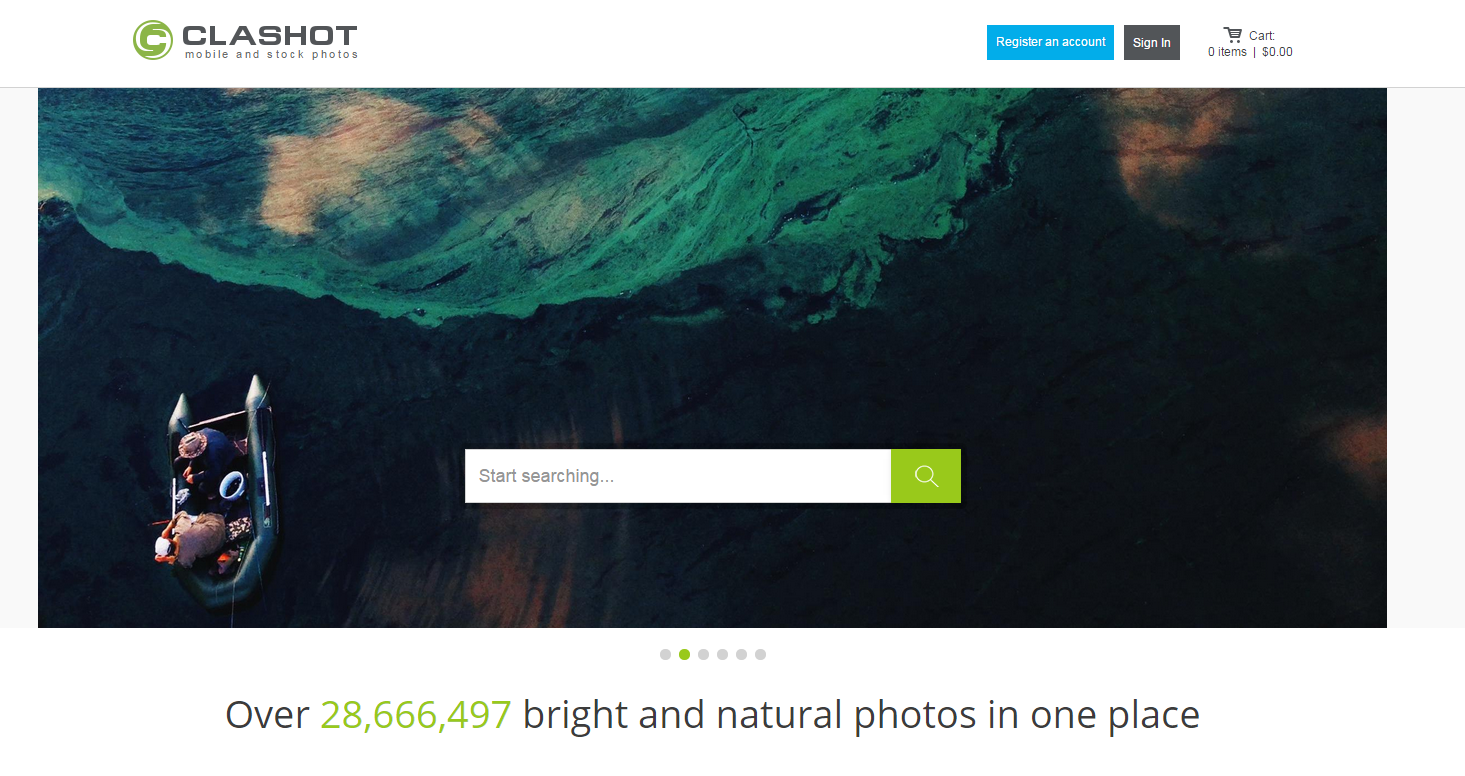 Microstocks vs. natural images. Users tend to grimace when they see the staged photos from microstocks. Are services like Clashot able to compete with microstocks?
— Well, let's not forget that microstocks like Depositphotos don't sell only staged photos. Half of our business is vector images, reportage content (celebrities and politics), videos. But you're right about the live photos from Clashot — there is a competition. For example, a big brand can order a photoshoots from hundreds of thousands of members of Clashot community. They'll make this brand even more recognizable with millions of photos. Brands will select the best material (or we'll help them to do it), and the rest of artwork will go to the Web. It's advertising. Big brands pay a whole lot of people for content creation.
You have opened headquarters in USA. Do you think, it's possible for a Ukrainian startup to develop business across the ocean with no representation? Why?
— It really depends on the project. Ukrainian startup — if it's only a startup — can definitely develop without no office in the USA. You only need good consultants. But if you're not a start-up anymore, you can't go on without the USA. Like it or not, the US is a center of the world right now. Many interesting things happen there. You can try to argue, but it's easier not to. Of course, you can make occasional tips, see things and pass your experience on to your secretary. But let's be honest, that's not serious. If your business is somehow connected to the world, not only local market, if you sell and compete with the world, you can't go on without offline in USA at least in regards of management, legal counsel, accountants and bankers. There are some exceptions, though: late-stage traffic generators/aggregators/porn projects. One person can hold the world in his pocket, and it's great. But I think of these projects as of something limited and temporary. But business is business after all: if it makes you honest money and makes you happy without a US office, it's great.
What qualities are Ukrainian startuppers and IT pros valued in the West for?
— For multitasking. For education. For calmness. Work processes are very divided in the US. If you're awesome in PHP — you only do PHP and that's it. No Java. Right now our pros are valued because they're flexible, multitasking and cheap all in one. They have a rich mind. Ukraine is a great and wise country. We have hundreds of people in Ukraine, they don't want to move anywhere and they won't until they absolutely have to.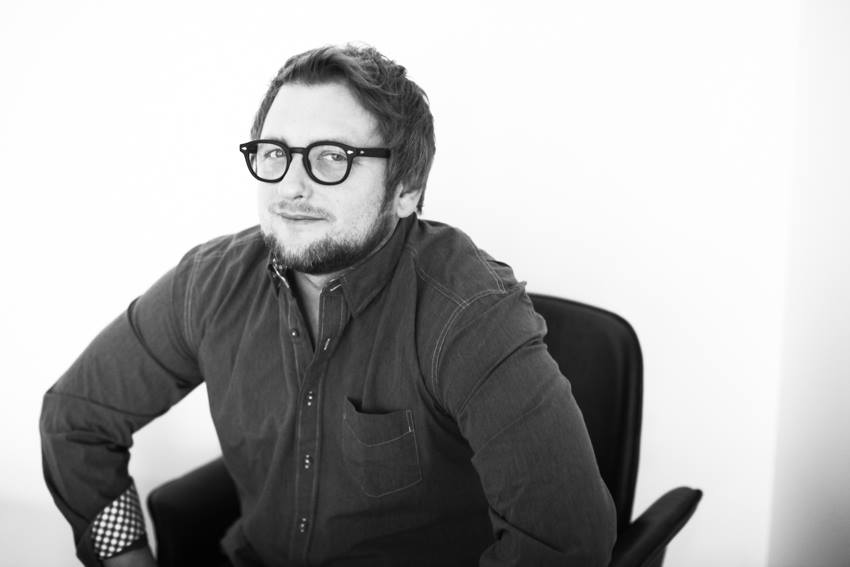 Depositphotos ­is a great example of a scalable business that can kick ass of clumsy giants. State 5 rules of scalability that any company expanding to the West should follow.
1. Treat West like your homeland. There is no West, only you and your product in Web for places and people that live THERE. West is in fact your THERE. If you sell product for West in Web, you're already in the West. That's about Internet. Go to the West, if you haven't been there already. That'll help you understand needs of local folk. For example, projects about microearnings in Web won't fit in USA. If you don't understand what you're doing and for whom, then make it clear for yourself. 2. Play only where it's easier for you. Don't go to markets you don't understand. You don't need West, if you don't have money and strength for it, but at the same time you have a place you can gain a foothold right now. 3. Don't go to West, until you feel you've drained yourself and took it all from your native market. You'll be attractive for investors, if you have it all at home. The only exception is a product that was originally designed for the West. 4. Feel your enviroment. Explore it. Because in most cases if you stick your nose into someone's market, it's leader will buy or destroy you in the end. You should rate your future pleasure and pain. 5. Hire natives.
Have you set your eyes on some new market for your business already?
— We understand US perfectly :) But I like developing markets more. Brazil, Russia, Ukraine, China — these are our priorities for the nearest future.
Found a mistake? Select it and press Ctrl + Enter