We all know it by now. Keyword research is the first step any blogger and/or marketer takes when they draft a new article. It's been drilled into our heads that we answer on autopilot: keyword research first! But so many of us get lazy if there is no dedicated SEO or assistant to perform the research for us. We guess what works, or, at worst, completely ignore it and figure writing skills will get us those hard-earned visitors. Sadly, search engines don't work on hope or guesses (that would be nice, wouldn't it). They need optimized content to display on their results pages. So why not make life a little easier and use a tool to help you do that all-important 10-20 minute task? There are countless tools on the web, so we compiled a list of free SEO tools for keyword research. These are actually quite easy and fun to use, making the burden of research much lighter. 
Top 3 Free Keyword Research Tools
These have a special place in our hearts. All three are totally free and you don't need to sign up to use them. They can be integrated in your daily workflow without any hassle.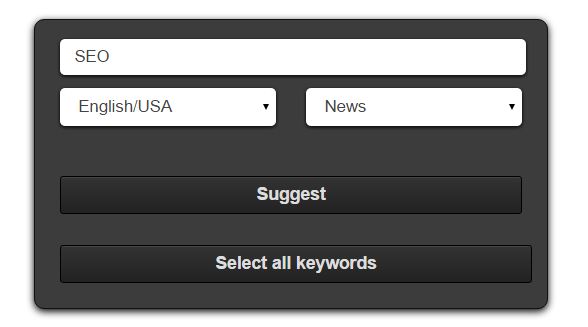 One of the most well-known SEO keyword research tools currently available, Ubersuggest is a research powerhouse. Offering a vast selection of suggestions in combinations you probably haven't thought about, the tool lets you select individual keywords and copy them as plain text, which can then easily be inserted into Google Keyword Planner. Instructions how to do this are on the sidebar, and once you get the hang of it, it will be quite addictive to use before every article you write.

A super simple tool with a very, er, telling name, Free Keyword Suggestions Tool works similarly to ubersuggest, with the added benefit of sorting keywords by specific reoccurring words that appear on the sidebar, or filtering only question queries (like, "what is the best LG tv" as opposed to "best LG tv 2015"). To expert you have to do a quick signup, but the ease and power of the tool make the three-field form to register well worth it.
You should try Serpstat – a powerful tool that will help you find and analyze your online competitors, select the right keywords for your SEO/PPC campaigns, and craft relevant content.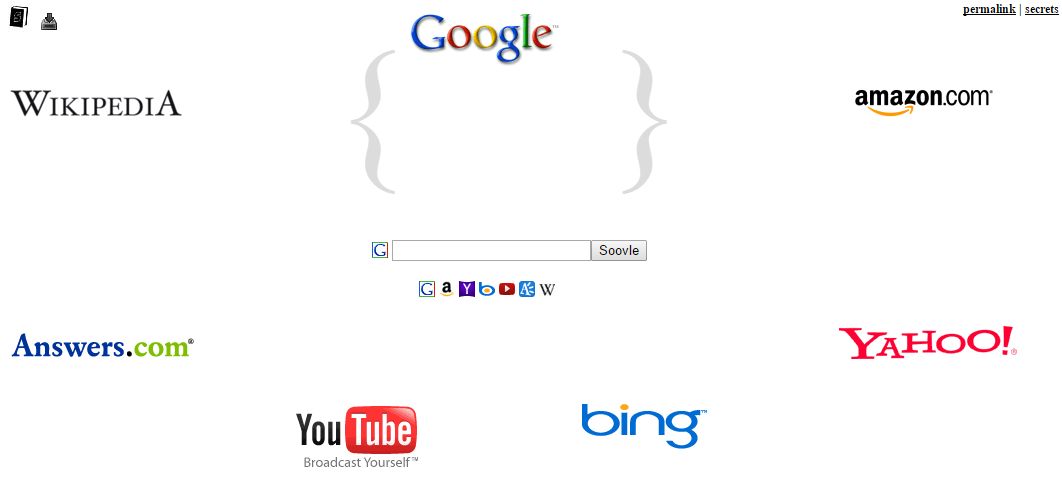 A pretty extraordinary tool. When you need a quick glance at what people are searching for across a variety of popular platforms (not just Google), this free tool delivers. At the first glance the interface is chaotic. But all doubt dissolves as soon as you start typing. There is an input field in the center, surrounded by output fields for platforms like Google, Amazon, Wikipedia, Bing, YouTube, Answers.com and Yahoo. You can download a list in csv format, but otherwise it's a bit of a pain to get them in plain text format. Another great feature is Soovle lists the day's top keywords, sorted alphabetically.
3 Research Tools Straight From the Search Engines
Once you have your keyword list, you can analyze/cross-reference them with these official keyword tools, provided by none other than Google, Bing and YouTube.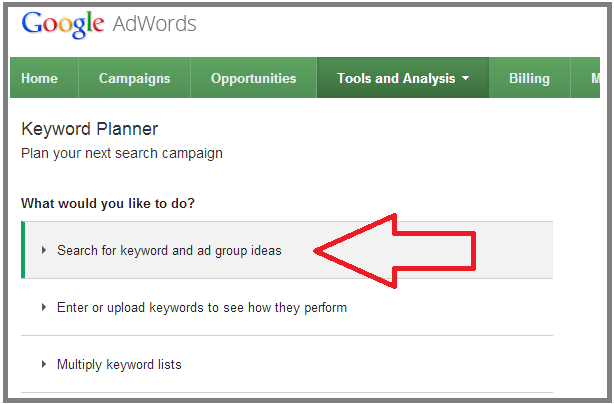 Keyword Planner doesn't need much of an introduction, it's the default go-to tool for getting keyword search volume. It's not perfect (that's why we use the above three tools before even looking at Google's option), but it's directly connected with the search giant and as such is relatively accurate. It's a bit of a pain to register for newtimers, but in the end it becomes an essential reference point.
We're all Google addicts, since most traffic comes their search engine. But Google is not alone on the internet - there's Bing too, and although it accounts for a small percentage of search volume conducted online, the research tool is not bad route to go at all. Seeing your search queries from a slightly different angle might give you the edge.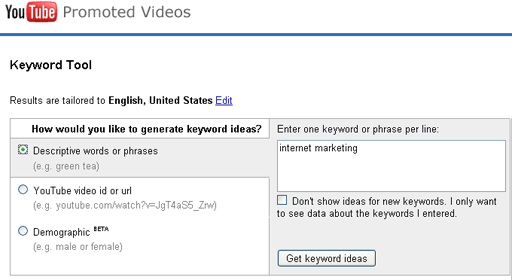 Okay we were a bit misleading. The official keyword tool for YouTube has actually been shunted and integrated with Keyword Planner. So instead we're linking to a free alternative! Well… almost free, since the search volume is hidden for free users. But you can easily copy these to a clipboard and paste them into any of the tools mentioned above using a button on the top right.
Keyword research is a must. So why not make it a fun habit. Pick any combination of the above free keyword research tools that suit your needs and try to put 10-20 minutes before each article to get generate some decent longtail keywords to stick in your blog. Not only will this give search engines some guidance on what your article is about, it will give you direction in your writing - you will be surprised how quickly you write about a subject once you know what keywords to use.
Found a mistake? Select it and press Ctrl + Enter