How to Select Competitors for Your ASO Strategy
Competitive analysis is the foundation of App Store Optimization as it allows for an in-depth understanding of your competitors and helps you build a semantic core, prepare metadata, and make well-informed decisions regarding your own ASO strategy.
Selecting competitors to analyze based on the main feature of the app
In general, most apps provide users with a variety of features. However, when selecting competitors, it is important to separate the functionality of the mobile application to distinguish the main features from secondary or additional ones.
Step 1: Analyze your own app
Firstly, identify the main feature of your application
The main feature of the app is what the app was created for; think of it as the problem it aims to address. To identify the main feature, you don't have to look far, as app developers often reflect it in the core of its design. As you attempt to identify it, pay close attention to screenshots, name, description, and app icon.
Let's take a closer look at specific examples.
Example 1
Application: RecMyCalls – Call Recorder App.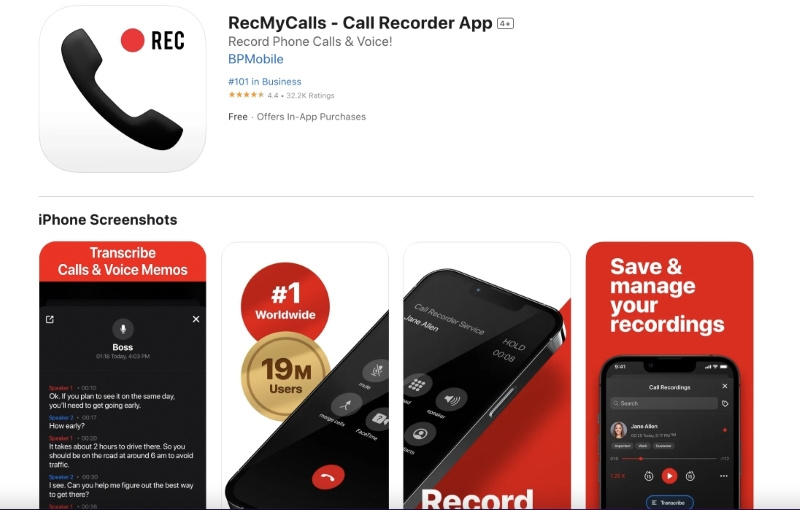 Main Feature: Call recording. Additional features – voice notes recording, text transcription and voice recording.
Competitors: All apps with the main function of call recording such as: Call Recorder for iPhone, Recordeon: Call Recorder Plus, TapeACall: Call Recorder.
Example 2
Application Pedometer – Run & Step Counter.
Main Feature: Step counting during walking or running. Additional features: Activity statistics, step goal achievement rewards and GPS tracker.
Competitors: All apps primarily focused on providing a pedometer feature such as: Pedometer & Step Counter, Steps – Step Counter, Activity, StepsApp Pedometer.
Example 3
Application Glovo: Food Delivery and more.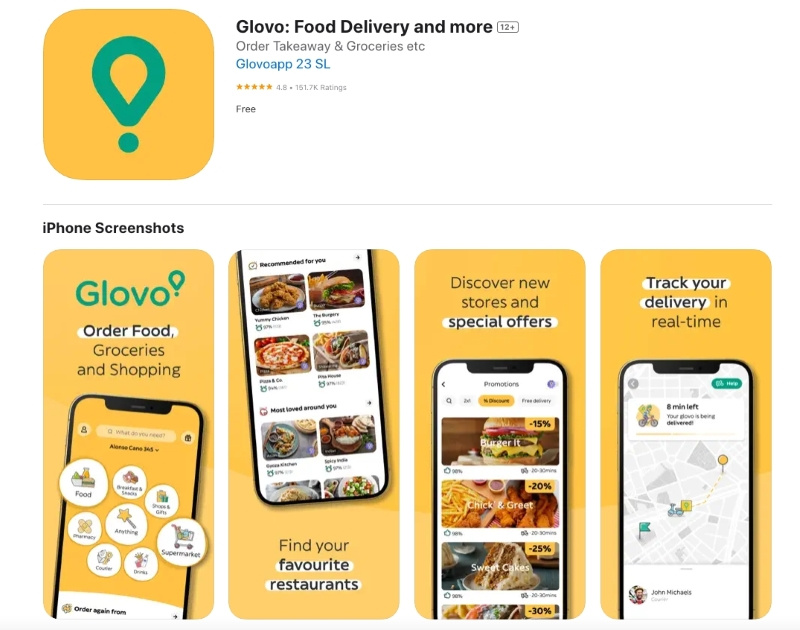 Main Feature: Food Delivery – ready-made dishes from restaurants and groceries.
Competitors: All food and grocery delivery services that allow ordering and payment via a mobile app such as: Zakaz: доставка з Metro Ашан, Bolt Food, Jumia Food – Food delivery.
Example 4
Application Profile Border: New Pic Maker.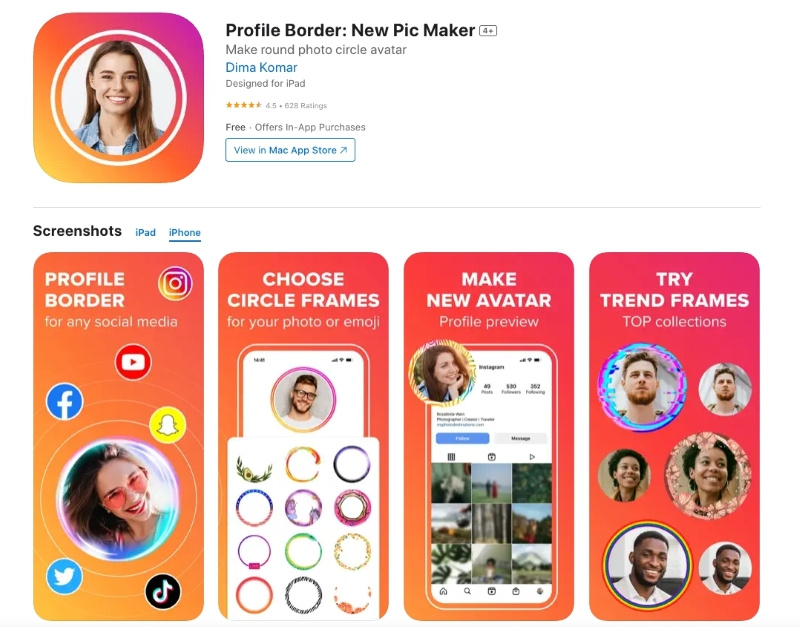 Main Feature: Creating circular frames around social media photos.
Competitors: All apps that allow users to create and edit circular photos for avatars such as: Profile Picture – Border Maker, DP Maker – Profile Photo Maker, Profile Picture Border Frames.
Step 2: Gather a list of competitors
Research the main keywords
Distill the main feature of your app into simple keywords that describe what it does. For example, "running tracker", "tracker for running" or "call recording", "phone call recording". This will help you understand how users will search for your app in the stores.
It's important to keep in mind that user search behavior in app stores is slightly different from what can be said for traditional search engine queries – search terms are usually shorter and more concise.
Enter the derived search terms into Google Play and App Store for the relevant country and identify the top competitors for each keyword you searched. Competitors that appear in the top search results are better suited to guide you.
Repeat the same process for other countries in their local languages.
Let's take a look at an example using the App Store:
To expand the list of competitors in the App Store or Google Play, you can use the "You Might Also Like" or "Similar Apps" sections.
App Store: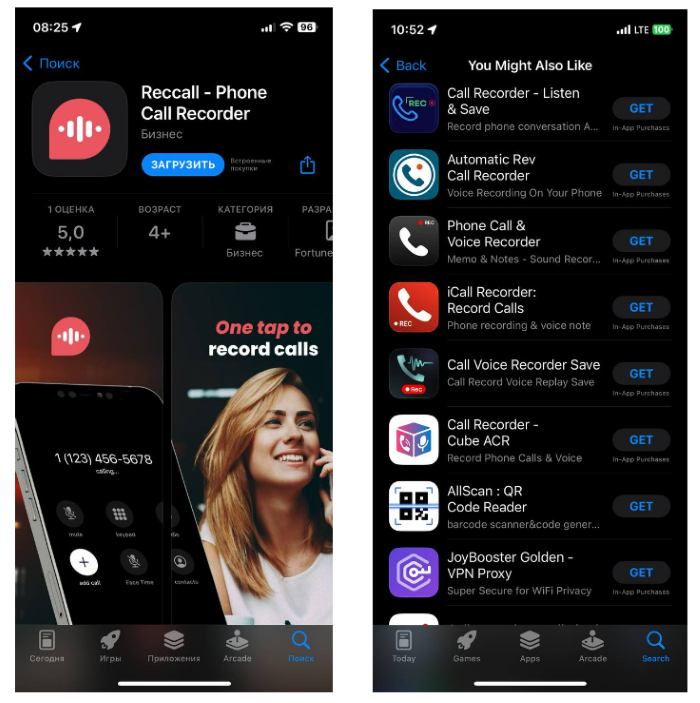 Google Play: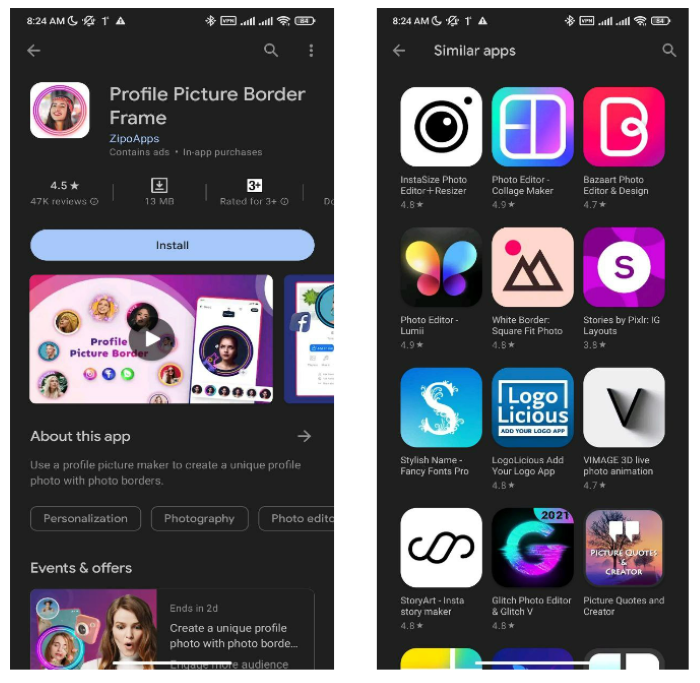 Alternatively, you can utilize specialized ASO tools (both paid and free versions), such as ASO-bot, Asolytics, Asomobile. These tools automatically suggest similar apps based on the app's niche and search terms.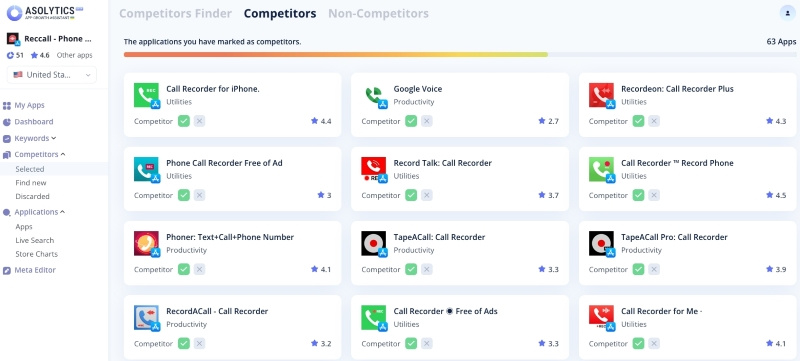 Quick competitor analysis
Analyzing competitors will help you better understand the needs of your target demographics, evaluate successful ASO strategies of others, and determine your main target regions for promotion.
Identify direct competitors of your app. Select a minimum of 50 competitors for your app. Apps that have the same main feature are your direct competitors, while those that have it as a secondary function are indirect competitors. Aim to choose as many direct competitors as possible (at least 50-60) to gather a high-quality semantic core.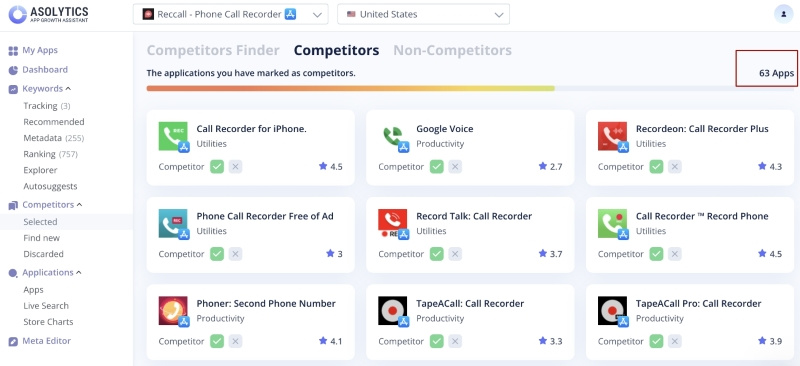 Analyze the visual presentation of the app. Pay attention to the icons, screenshots, and videos of your direct competitors' apps to see how they showcase the features and advantages of their apps and pinpoint what captures the users' attention.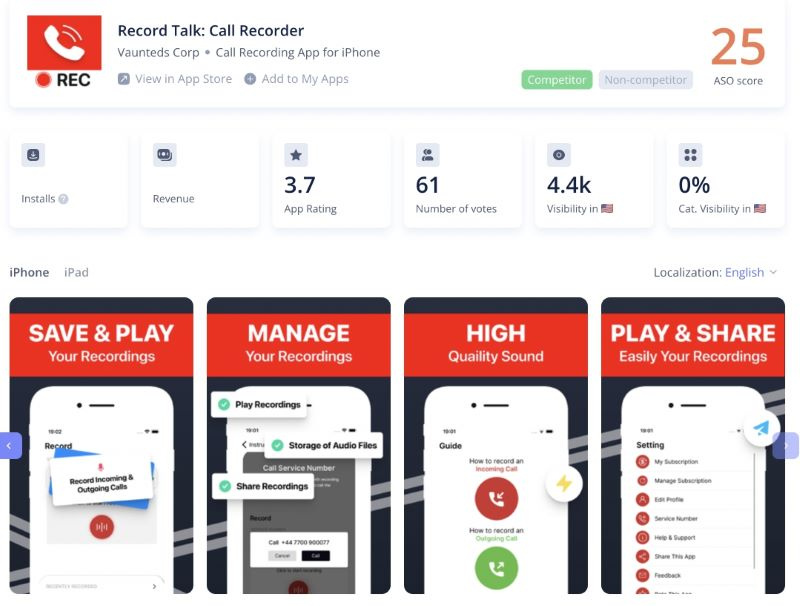 Enhance its visual components. Look for opportunities to improve your own visual presentation and effects based on what you see and make your app stand out from your competitors within the niche.
Analyze your competitors' metadata.

Examine the titles, descriptions, and keywords of your competitors' apps to understand how they target their audience and what search terms users search for in the app stores.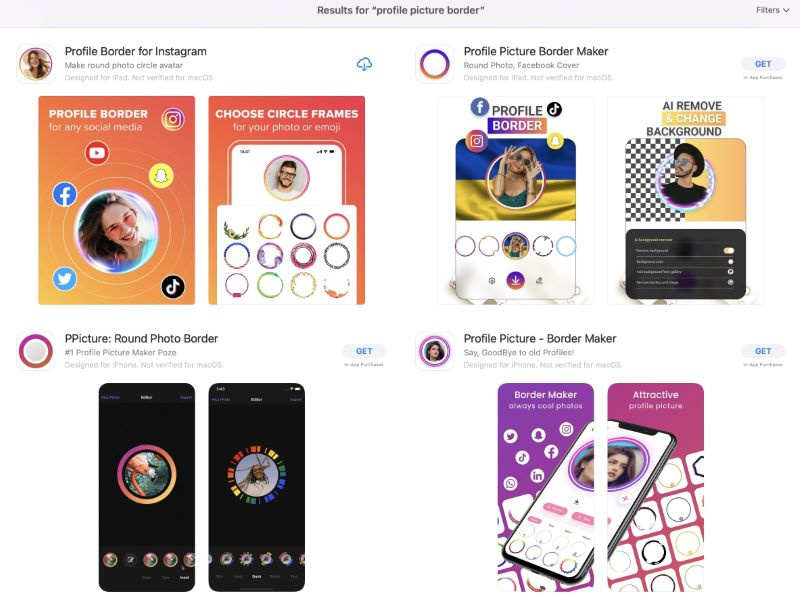 Analyze your competitor' positions. Use ASO tools to check the search result positions of competitors in the app stores for the keywords you're targeting. Consider both popular and less popular keywords and include them in your own metadata wherever it makes sense doing so.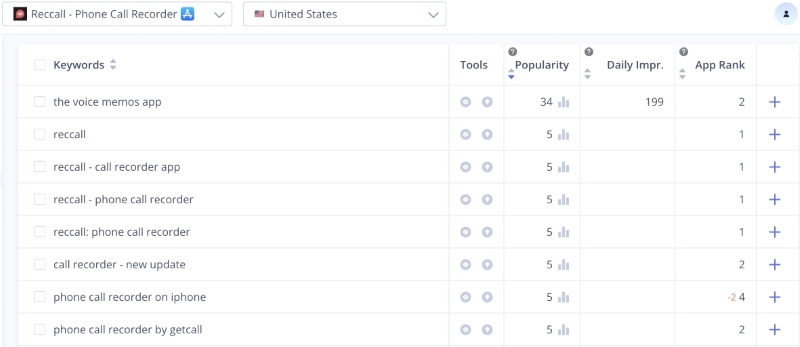 Analyze app reviews. Review analysis fosters a feedback loop between users and app developers, allowing you to understand user needs and identify any issues they encountered during app installation and usage, thus allowing you to improve it. Good reviews and ratings have a positive impact on app visibility and conversion, whereas negative reviews and low ratings have a negative impact.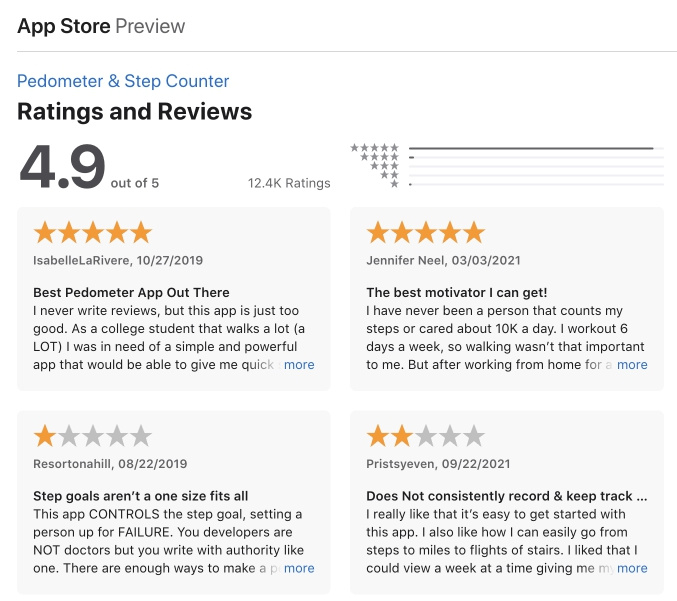 Conclusion
In conclusion, when selecting competitors for your ASO strategy, note the following:
Identify the main feature of your app. This will help you to select relevant competitors and build a high-quality semantic core during the next step in the ASO optimization process.
Choose relevant keywords based on your app's main feature and search for them in the app stores. The apps appearing in the top search results will be your competitors.
Perform competitive analysis. That will allow you to identify your app's weaknesses, improve its strengths, and ultimately have it evolve.
Found a mistake? Select it and press Ctrl + Enter