Who is an ASO specialist and why is it advantageous to master this profession in 2023?
We will tell you about a great option for a career change: you can learn how to promote mobile applications in the App Store, and Google Play, and use this skill to find a comfortable IT company job or take on freelance projects.
No higher education, programming knowledge, or any other specific skills are required to learn how to become an ASO specialist. You only need basic adequacy, a desire to change something in your life, and about three months for classes and practice in your free time outside of your main job.
The salary of an ASO (App Store Optimization) specialist can vary depending on several factors such as the company they work for, their level of experience, location, and specific job responsibilities. According to data from Glassdoor, the average base salary for an ASO specialist in the USA is around $63,000 per year, with salaries ranging from $42,000 to $91,000 per year.
At the same time, the competition in the job market is not very high. Now we will explain why this unusual situation has arisen in this profession.
Shortly about why the mobile market is the new golden opportunity
For many people in dozens of countries, the phone has become an integral part of life, and the pandemic has only intensified this effect.
People all over the world have adapted to the pandemic by transitioning to a mobile life.
Lexi Sydow, Head of Marketing Insights at the analytics company App Annie

Here is what the annual revenue growth (in billions of dollars) from mobile applications looks like in Statista's research: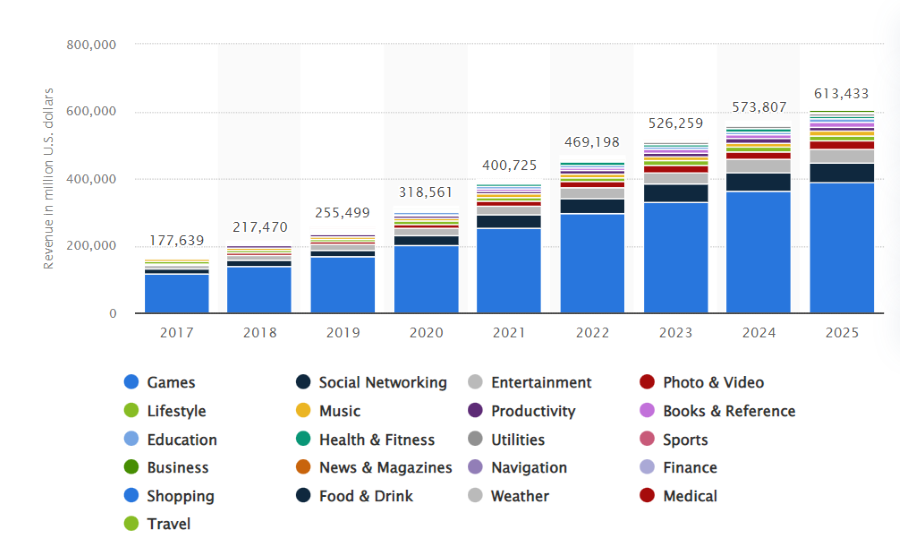 The revenue columns before 2022 are facts, while 2023-2025 are predictions.
According to Statista, if nothing changes, the mobile app market will reach more than 500 billion by 2023.
But what do ASO specialists have to do with it?
They play a crucial role! Developers upload about 100,000 new apps to Google Play and around 30,000 to the App Store every month.
However, app creators and owners can only earn money from their apps if users find and download them. If an app gets lost among hundreds of thousands of others, there will be no profit.
This is why there is a growing need for people who can promote mobile apps according to relevant user queries on the App Store and Google Play.
For example, if you want to find a fitness app, you go to the App Store and type in "fitness" in the search bar. The apps that appear in the search results didn't just make it there by chance, but rather thanks to a specific person's hard work.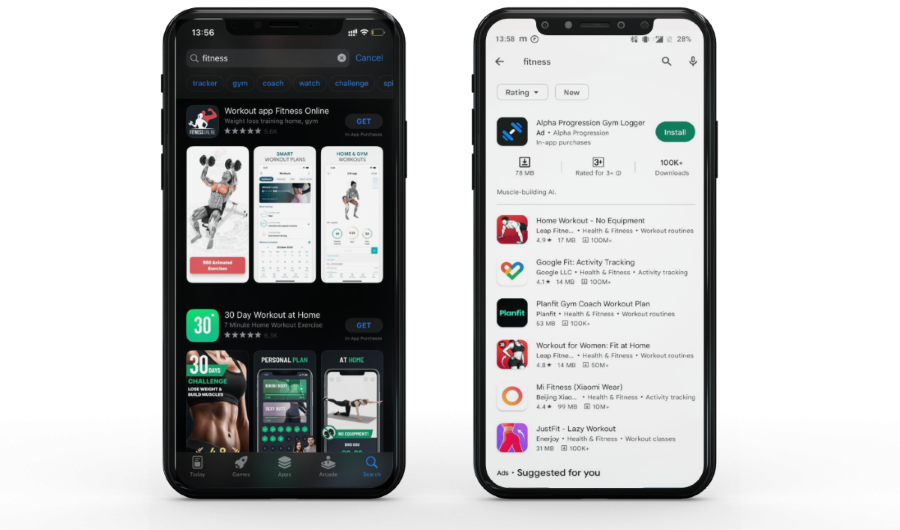 Search results in App Store and Google Play


The profession is called "ASO specialist", which stands for "App Store optimization specialist".
Initially, app creators who wanted to earn money from their apps were mostly interested in the App Store. According to statistics, iPhone owners spend more money on mobile purchases. But then the name stuck, and today an ASO specialist is a person who promotes apps both within and outside the Apple ecosystem.


Smartphones have been around for over a decade. So why is the profession of an ASO specialist relevant now?
Mobile apps began to dominate only in the last 6-7 years. As shown in Statista's infographic, in 2017, revenue from mobile apps was about $177 billion, while in 2022, it reached $469 billion.
Moreover, Apple launched internal app advertising – Apple Search Ads – only in 2016. In other words, the profession of an ASO specialist is just 5-6 years old.
What does an ASO specialist specifically do?
Ensures that the application meets the official requirements of the markets: you can take a look at the rules of the App Store and Google Play.
Studies competitors:
Looks at which "locales" (countries and localizations) they operate in, from which countries their applications are downloaded, and where they make purchases. There are special services for this analysis.
Looks at the relevant search terms (such as "fitness" or "fairy tales for children") that people enter in the search to promote the applications of competitors.
Analyzes the screenshots, icons, and text descriptions of the competitors' applications.
3. Based on the official rules and competitor analysis, the ASO specialist fills out the application card in the market and also prepares technical tasks for other performers.
For example, the ASO specialist assigns a task to a designer to create a bright, attractive icon and describes in detail how to do it.
4. When the application card is completed and published in the market, the ASO specialist studies analytics data to see what worked and what did not.
Based on this, he compiles a list of hypotheses of "what to fix/improve." For example, he can experiment with the icon to find the most effective option.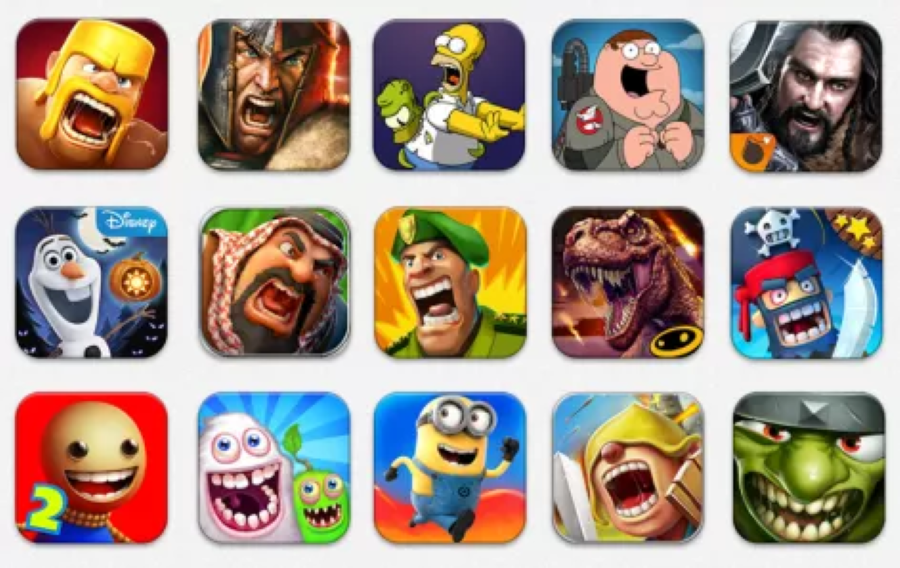 All these icons are not drawn for nothing: they are tested multiple times.
You can also read about 10 key differences in the graphics of the App Store and Google Play.

The ASO specialist is an application manager who thinks and analyzes how to distinguish the app from a huge number of similar ones.
What skills and qualities does a beginner ASO specialist need?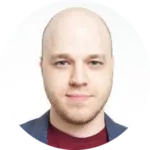 Maxym Melnyk, team lead of the RadASO agency, shares:
Hard skills – professional skills
Basic knowledge of ASO. What are mobile markets, keyword research, and metadata, and how do the algorithms of App Store and Google Play differ?
Soft skills – personal skills
The ability to identify cause-and-effect relationships. For example, someone released the application with metadata based on keyword research After that, something happened: for example, the positions increased. What did that give? You need to look more deeply. The mere increase in rankings doesn't say anything. It's important to understand whether the number of installs and mobile app impressions has increased.
The next level is to investigate if the increase in installations has led to an increase in purchases or if there has been a change in conversion rates. It's important to find the causal relationships between these metrics. These relationships can exist anywhere, including non-obvious areas.
For example, when you open the analytics, you may see a sudden spike in numbers, even though there were no updates. This could be due to a celebrity like Britney Spears mentioning the app, which caused the increase in installations.
If causal relationships are not found, you will draw the wrong conclusions and the application will not develop.
High self-learning and self-reliance.
Asking questions is good. But you shouldn't expect someone to constantly check you, refine the semantic core, and so on. Sometimes I see that a specialist could have solved the problem themselves without involving me. Then I ask, "What would you do if I weren't here?"


Creativity.
If specialists work with graphics and are engaged in AB testing, they should be able to formulate hypotheses. For example, a specialist assumes that changing the background from black to white will increase the conversion of the application.


Stress resistance.
When you work on a project, it may happen that things get worse after your work. This can be demotivating and affect work processes. But this is normal: sometimes we make mistakes, and sometimes the algorithm behaves differently than we planned.

English language.
English at least at an intermediate level is already needed for beginners to compose metadata for different localizations. For example, in the App Store, there are 39 localizations.
If the app is intended for the whole world, not just a specific country, we always fill in the metadata and titles in English. That is, we localize for the US, UK, Canada, and Australia. In 90% of cases, the metadata will have to be filled in by an ASO specialist.
We are talking about written English, not spoken communication. A good level of vocabulary is necessary in order to be able to combine keywords in different ways in the same phrase.


Here's what to read about ASO:
The largest Telegram channel and chat is Rad ASO (the channel was created by Radomir Novkovic, who also founded a RadASO agency).
Chat ASO Stack (Phiture).
App Marketing section in Netpeak Journal.
Remember
ASO specialist is a highly demanded profession. This market is young and rapidly growing. To learn the profession, you don't need a higher education degree – it can be done by both a student and an adult who wants to change their profession.
Found a mistake? Select it and press Ctrl + Enter
Subscribe
to the most useful newsletter on internet marketing