Building your website rank with the right type of content
We have all heard the SEO preachers say how content is the basis of every website and how good content brings in website traffic. However, in reality, how does content directly contribute to your website traffic? Is it just smartly placed keywords or is there some other way that content works to bring in more users and readers?
What is the "right type" of content?
Any content that is fresh, well targeted towards your customers and is easy to read becomes the right content for your website. The right type of content will bring you new links even when content promotion is stopped. This is the long-term benefit of all content that is being used as a part of any link building strategy.
The basic goal of a good content should be to keep people engaged for days to come even after the initial promoting is stopped. It is true that writers and bloggers are constantly looking for sources to backup their claims. In such a scenario, if your content can work as a citation for their content, your blog will be earning quite a lot of passive links.
Types of content that can be "immortal"
The right kind of content should be evergreen. You should not have to spend money to promote it repeatedly to gain outbound links. According to New York SEO Authority, here are a few type of content that can become immortal ID optimized correctly:
1. Beginner content
Every kind of content has its own niche. Any content that puts forth a directive and beginner's guide has the endless potential of being linked. This category of content is popular for citations as it can link directly to expert explanation. Every popular website and blogging site has this kind of content. Search Engine Land and Moz have separate sections dedicated to beginner's content that fetch them steady traffic.
2. Use stats and facts
Many bloggers love to cite examples from other websites that have a collection of verified, new stats. For example, the marketing stats list on HubSpot has drawn links from over 963 root domains till date. Your list can be a fraction of the HubSpot list, just make sure you have your facts right. You can include mobile email stats, desktop website usage stats or even Google keyword stats that can be used in popular blogs. Check out the most trending topics of blogs and make your lists relevant to them.
Curated resources are one of the most ingenious ways of evergreen link building.
3. Leave some space for industry research and benchmark reports
This is a niche that continues to bring in links even after the promotions of a blog stops. This niche has a high potential and specificity that ensures that you keep producing reliable industry data year after year. It can be linked to outside sources.
Most bloggers like to cite trends and add their own remarks. For example, HubSpot has reported 495 links from different online sources to the State of Inbound report HubSpot publishes each year for the last 8 years.
Keep your content original and well researched
If your content already features new data then you are headed the right way. Website and blog content should always be well researched and original. The days of re-spinning data from popular blogs to gain traffic are long gone.
You can build your links successfully through syndication. This is the usual process our clients follow for link building:
Send your content to Site X
Site X publishes new article linking to your content
Site Y sees content on Site X and publishes a fresh article linked to content
Site Z sees the content on Site X and does the same
This process goes on to help you earn more links
Once the content has been seeded on relevant pages, you can be sure that other publishers can easily locate your original article. The process of outreach and syndication is quite old school and effective when it comes to immortalizing an article/content through link building.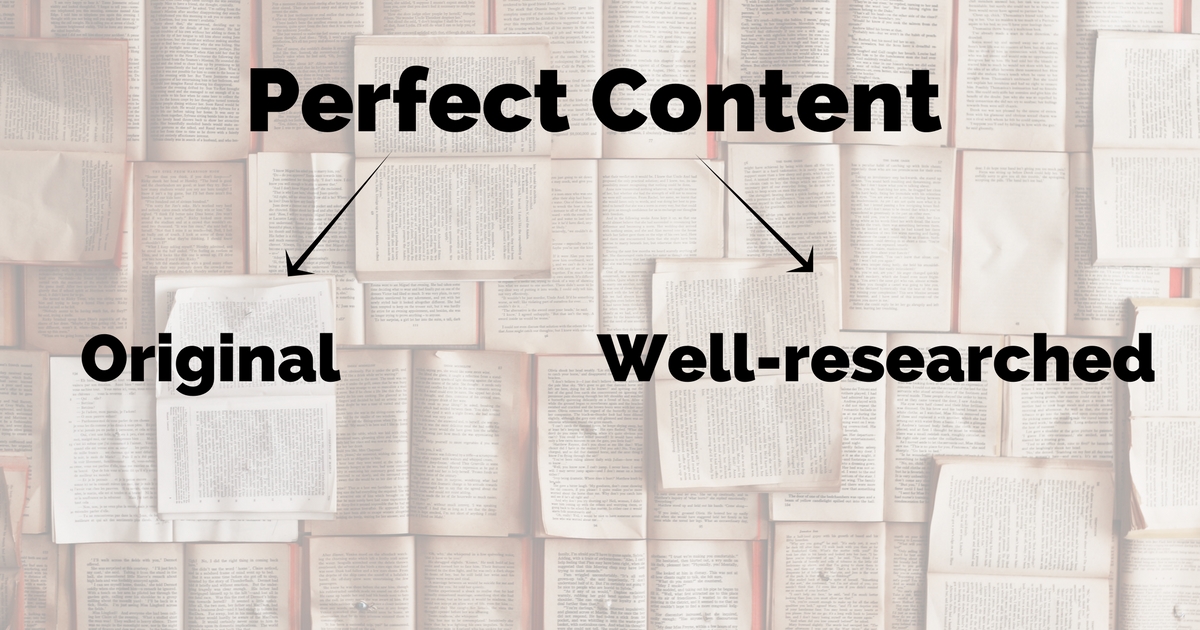 If you have gone through the four suggested steps, you are likely to think that you have found the secrets to immortality. However, let us tell you one huge secret – do not mistake these tips as reasons to completely stop all promotions and outreach. These are ways in which you can help your content get new links even when it is well out of its youth. However, you will still need to promote your content initially such that you can give it the momentum it deserves to continue earning links.
Fresh, authentic and non-plagiarized content is always necessary for better ranking and search engine optimization. There is nothing in the world that can replace good content.
Found a mistake? Select it and press Ctrl + Enter