Digital Marketing for Lawyers: A Complete Guide to Promoting Law Firms Online
Competition in the legal business is rapidly growing: statistics show that there is one lawyer for every 248 residents in the United States. To stand out from the crowd, it is crucial to have an effective marketing strategy that attracts new customers and maintains relationships with old customers.
In this article, we will consider why digital marketing is important for law firms, for whom it can be useful, and what marketing tools to use. We will also cover Internet marketing restrictions specific to law firms and a step-by-step guide to promoting a law firm online.
Why is internet marketing important for law firms?
Law firms that do not use digital tools are giving up a potential competitive advantage. Their customers may even gravitate towards their competitors who use these tools effectively. In general, digital tools can help law firms create a strong online brand and improve their visibility in search engines, which helps attract new customers.
Digital marketing can be useful for both local or smaller law firms and large law firms. Regardless of the size of your company, digital marketing can:
help attract new customers;
increase positive attention to your brand;
help you improve your relationship with current customers.
For local firms, especially those focused on working with customers from a particular area, digital marketing can be the most effective way to attract new customers. In particular, tools like SEO and local advertising can help your firm appear in the search results of people looking for legal services in your area.
Large companies can use digital marketing to grow their brand and keep getting more customers. Because they usually have more resources to invest in marketing, they can use a wider range of tools, such as PPC advertising, social media, and content marketing, to promote their brand.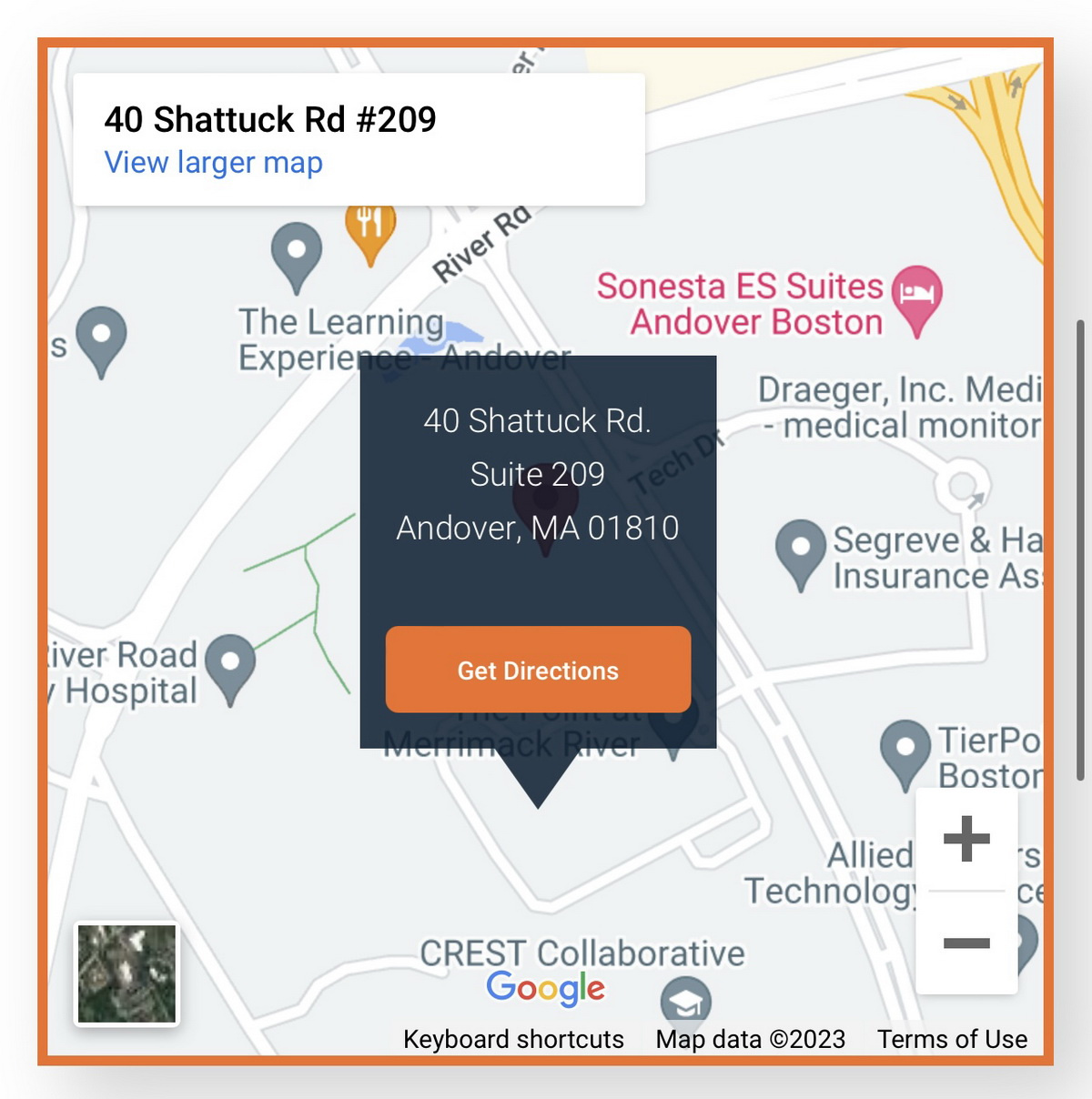 A law firm can use internet marketing for various purposes:
attracting leads and customers,
reputation management,
personal or company brand development,
validating expertise,
strengthening competitiveness,
connecting with customers.
Digital marketing tools for law firms
SEO is one of the most effective tools for promoting a law firm on the internet.
Search Engine Optimization (SEO) involves a set of measures aimed at improving a website's position on search engine pages. By using SEO, law firms can increase their online visibility, boost traffic, and attract many new customers.
SEO includes the following components:
Local SEO: Optimize a website to display search results for local queries, which helps attract customers from specific geographic areas.
Keywords: Use keywords that potential customers enter into a search engine to find the information they need. Optimizing the site for keywords will enable it to rank highly in search results.
Blog: Include useful and interesting content on the site to increase site traffic, boost brand recognition, and improve positions in search engines.
SERM: Use this tool to manage the company's online reputation. Monitor customer reviews and comments, and make the most of social networks and other channels of communication with customers.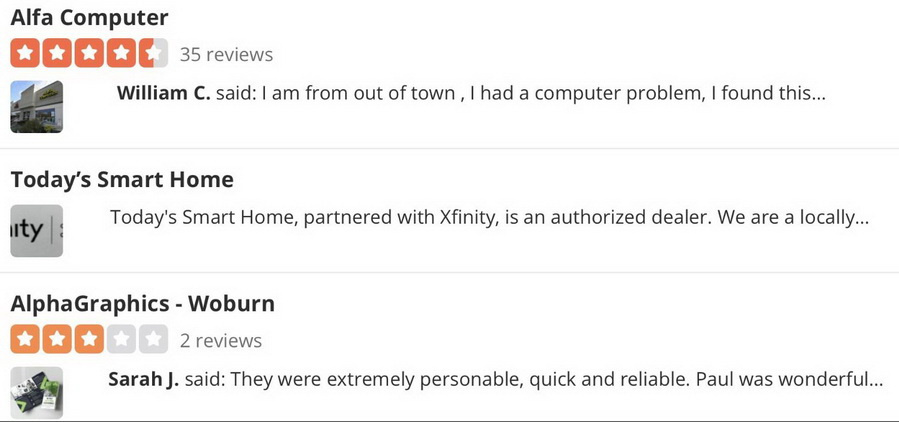 In addition to SEO, there are many other digital marketing tools that can promote law firms online, such as paid social media advertising, social media marketing (SMM), email marketing, and content marketing.
Internet marketing restrictions for law firms
As part of what they do, law firms deal with confidential information and have to comply with certain ethical and legal standards. Therefore, they must adhere to certain restrictions when using internet marketing.
GDPR compliance. Law firms must comply with the General Data Protection Regulation (GDPR) Act, which requires all client data to be kept confidential and protected from unauthorized access. The GDPR is a European regulatory act that regulates the protection of personal data for EU citizens. Law firms must ensure the protection of their clients' personal data and inform clients of their rights in relation to their data. This may include the collection, storage, processing, and transfer of personal data, including names, email addresses, telephone numbers, addresses, and other data.
Advertising rules. Rules for law firm advertising may differ between countries. For example, the American Bar Association (ABA) regulates advertising for law firms in the US and sets ethical standards for lawyers. In Europe, advertising for law firms may be restricted in some countries and must generally be fair.
Ethical standards. Law firms must adhere to ethical standards when using internet marketing. For example, they are not allowed to promise specific results in certain circumstances or use false information to advertise legal services.
Privacy considerations. Law firms may not use their clients' personal data in advertising campaigns or other marketing materials.
In general, law firms should familiarize themselves with the laws and regulations in their country or region of operation, so they can comply with advertising and privacy regulations.
A step-by-step guide to promoting a law firm online
There are many different strategies and methods for marketing a law firm online. Below is a general step-by-step guide you can use to effectively advertise your law firm online.
Step 1: Define your goals
Whether it's an increase in sales or a boost in reputation, setting clear goals is the first step to a successful strategy. Here are some goals you can set for your law firm:
Increase brand popularity. It is feasible for a law firm to attract more attention to its online brand, in particular through search engine optimization (SEO), content marketing, and social media.
Attract new customers. One goal may be to attract new customers. To do so, you need to create useful content that meets their needs.
Increase the conversion rate. The goal can be to increase the number of site visitors who become customers.
Boost authority. A law firm may be looking to increase its authority and credibility online, so it pays to create content that illustrates their expertise and knowledge in the field of law.
Increase sales. Another goal is to increase the sales of law firm services by using various digital marketing tools.
Grow brand awareness. A law firm can seek to increase brand awareness by advertising in various marketing channels such as Google AdWords and social media.
Reputation improvement. Another popular goal, improving the reputation of a law firm, can be done using digital marketing. Obtaining positive reviews online is an especially effective method.
Increase the effectiveness of marketing campaigns. Analytics and testing tools can be used to improve the effectiveness of marketing campaigns.
Develop an internet strategy. By using new tools and approaches in digital marketing, a law firm can aim to develop its Internet strategy.
Step 2: Start developing your brand
The first priority here is to understand your company. What is your brand about, and what is its positioning? Who are your customers, and what do they want? Once you have the answers to these questions, you can develop a marketing strategy and plan its implementation.
As part of brand development, there are certain processes that you need to have:
Website. A website is one of the most important elements of brand development in digital marketing. It should be attractive, easy to use, and complete with all the information customers need to know about the firm.
Logo and corporate style. All key elements of branding should be attractive and easily recognizable.
Content. A law firm can create a variety of content, including blogs, articles, infographics, and videos. Content should be valuable to potential clients and promote the law firm's brand.
Email marketing. The company can send various news, promotions, and useful materials to its customers through an email marketing channel.
Internet advertising. Various advertising formats can be used, such as contextual advertising, banner advertising, and social media advertising, to attract the attention of the target audience.
SEO optimization. This is an important element of digital marketing that helps to improve a website's search engine ranking.
Online consultations. A law firm may provide online advice through their website, social media, or other communication channels.
Newsletters and analytics. Using a variety of tools, you can track the results and improve the effectiveness of your marketing campaigns.
Step 3: Create accounts on all main social networks
Social media is a crucial part of digital marketing. To make the most out of social media, be sure to have active accounts on social media networks.
Facebook. As the most popular social network in the world, Facebook has a significant number of users. By registering on Facebook, a law firm can create a page where they can share their services, updates, and information about their firm.
LinkedIn. LinkedIn is a social network geared towards professional communication and networking. By registering on LinkedIn, a company can share its services and news with other professionals and fill job vacancies.
Twitter. Twitter is a popular social network for posting bite-sized written content. It's less formal than LinkedIn and a great opportunity to connect with new customers.
Instagram. Instagram is a social network specializing in visual content. A business can create an Instagram account and share photos and videos promoting its services.
YouTube. A law firm can create its own YouTube channel and share videos related to its activities.
Step 4: Register your company on Google My Business (GMB)
Google My Business (GMB) is a free tool from Google that allows you to display your business on Google Maps and in search results. After registering your law firm on GMB, you can add business information (name, address, phone, website, and hours of operation), as well as photos and videos. It will help users understand what your business looks like and the services you offer. Be sure to showcase customer reviews to boost your business's credibility and its GMB ranking.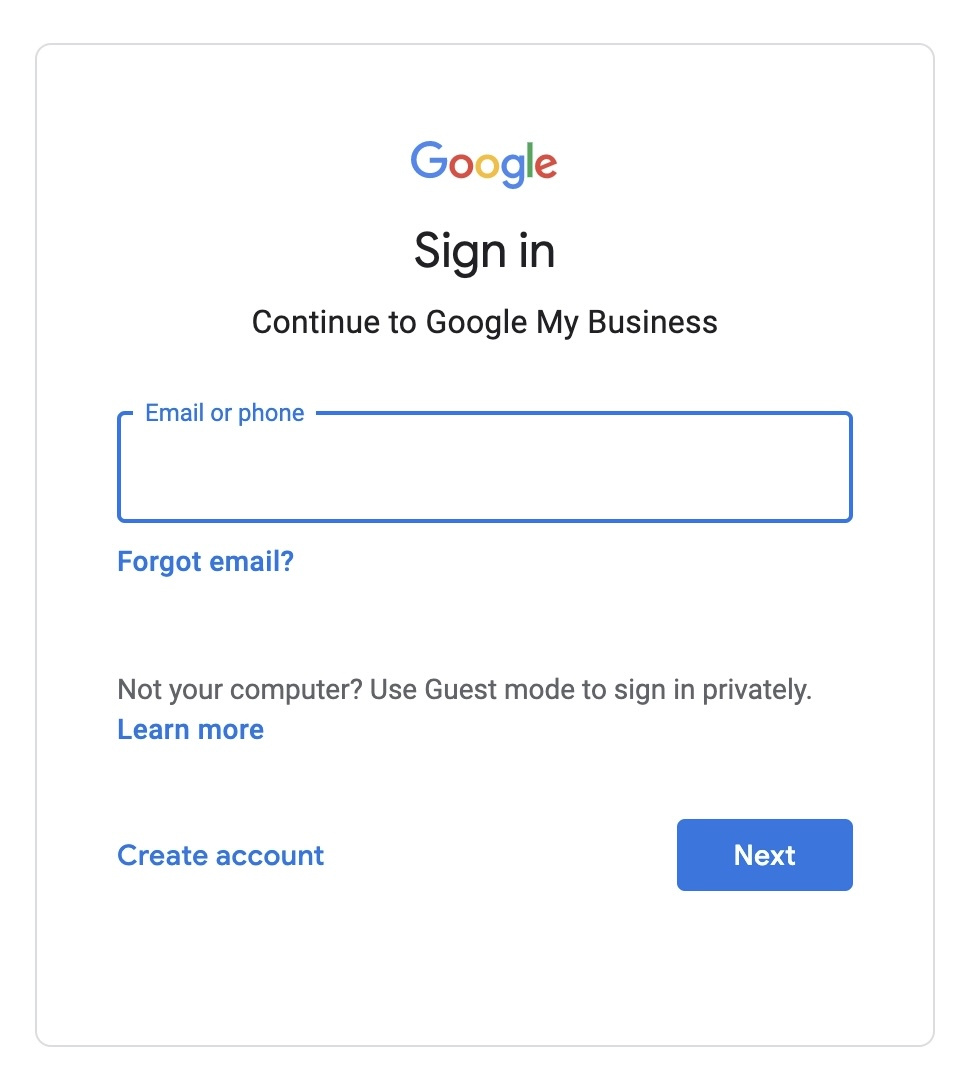 Step 5: Add your law firm to local directories
Adding your business to local directories can help increase your online visibility and improve the SEO ranking of your website. Choose highly rated directories with a good reputation, such as Yelp, Google Places, and the Yellow Pages. Include all necessary contact details so that you can be easily reached, including address, phone, email, website, etc. Regularly update information about your company in directories, and respond to inquiries from customers. This will help increase the activity of your company in the directories and ensure you can be accessed quickly and efficiently.
Step 6. Start an email marketing channel
Email marketing can be a powerful way to communicate with your customer base. Some considerations to keep in mind:
Define your target audience. Before you start creating email newsletters, you need to identify the exact audience that will receive your messages.
Collect email addresses from the target audience. This can be done, for example, through a form on your website that invites people to subscribe to your newsletter.
Choose an email marketing platform. There are many different email marketing platforms, such as Mailchimp, Sendinblue, and GetResponse. Choose the one that is most suitable for your company.
Create an email template. It should be professional and of high quality. Most importantly, emails should contain useful information for your audience and reflect your brand.
The bottom line: all of the people you send email marketing to must consent to receive messages from your company. Do not send unsolicited messages or spam to your email list – this can cause negative reactions from your customers and damage your reputation.
Step 7. Optimize the company website
A well-designed website is a key element of your company's brand. Here are some ideas to optimize your law firm's website.
Provide contact information on the website so that customers can contact the firm. For example, post a phone number, email address, and physical address.
Place lead forms on your website that allow customers to contact you directly through the site. Offer site visitors various calls to action, such as "Leave a request" or "Sign up for a free consultation".
Add a chat feature to your website so customers can communicate with you in real time. This will significantly increase the likelihood of receiving orders.
Make your website mobile-friendly, as more and more people are using smartphones and tablets to browse the web. Ensure your website has a responsive design that looks good on different types of devices.
Optimize your website's technical SEO. Ensure fast page load times, and use proper tags and keywords to improve your website's search engine rankings. For instance, pay attention to meta tags, URLs, sitemap, and other elements of technical SEO.

Step 8: Conduct keyword research
To identify keywords related to your niche, you can start by making a list of topics related to your legal practice. For example, if your firm specializes in divorce, possible keywords might include "divorce attorney" and "divorce procedure". You can also use keyword research tools: there are free and paid keyword analysis tools to help you find keywords to optimize your website and content. For example, Google Keyword Planner, SEMrush, and Ahrefs.
It is worth the effort to create content based on keywords that interest your target audience. This ensures that your content is both useful and attractive to users. For example, create blog posts on topics related to your legal practice and use keywords in the titles and texts.
Step 9: Launch online advertising
The next step is to start advertising your law firm online.
Choose the right platform. For law firms, Google and Facebook are the most effective platforms for advertising. Google lets you show ads to users who are actively searching for legal services, while Facebook allows you to tailor ads to specific audiences.
Set up your target audience. Direct your advertising campaign to your target audience, i.e., a specific audience that is looking for your services. Use keywords and geographic location to customize your ads.
Create engaging content. Use catchy headlines and descriptions to entice users to click on your ad.
Follow the results. Use analytics tools to find out how many people saw your ad, how many times it was clicked, and how many conversions you got.
Test and improve. The effectiveness of an advertising campaign can change over time, so it's important to test and refine your advertising strategies.
Step 10: Work on on-page and off-page SEO promotion
For successful on-page SEO, both the site's content and its structure need to be optimized. Important on-page SEO elements like page titles, meta descriptions, URLs, keywords, and content should reflect the page's theme and the services the law firm offers. In addition, it is important to ensure that the content is unique and original and to use appropriate markers and tags to mark up the pages.
Off-page SEO is the process of optimizing external factors that affect the position of a website in search results. For off-page SEO, it is necessary to create high-quality backlinks that link authoritative and relevant sites to the law firm's website. Backlinks can be made by posting guest articles on related sites, being active on social networks, and adding a business profile to directories and resources.
Step 11: Monitor your online reputation
Once you have established an online reputation, maintaining it is key. Here are some online spaces where you can manage your law firm's reputation.
Social networks. Monitor mentions of the law firm on popular social networks such as Facebook, Twitter, LinkedIn, Instagram, and more. You can use tools like Hootsuite, Brand24, and Sprout Social.
Customer reviews. Keep track of customer reviews on specialized sites such as Google My Business, Yelp, and Avvo, as well as the company website. Tools such as Google Alerts, ReviewTrackers, and Reputation.com are useful for this.
Analysis of search engines. Monitor the firm's ranking on search engines such as Google, Bing, etc., and observe mentions of the firm on other websites. You can use tools like Google Analytics, SEMrush, Ahrefs, and Moz.
News sites. Keep tabs on news and articles about the law firm on news sites online. Tools like Google News, Feedly, Mention are handy for monitoring news.
Reviews and mentions. Keep an eye on positive and negative customer reviews and mentions of the firm. Most importantly, respond to reviews in a timely manner. You can use tools like Hootsuite, Sprout Social, and Buffer to effectively manage your social media.
Step 12: Create a content strategy and start writing a blog
Before working on a content strategy, it is crucial to determine the target audience and their needs, and choose content formats that will effectively attract the attention of the target audience. For example, you can create informative articles, blog posts, infographics, video content, webinars, and so on.
Not only is it important to make content, but it is also important to distribute it across different platforms and channels. For this, you can use social networks, email, blogs, websites, specialized forums, news portals, and other online resources. It is also important to analyze the audience's response to the content. Based on the analytics, you can make adjustments to the content distribution strategy to achieve the best results.
Step 13: Track the results of your digital marketing strategy
To track the outcomes of a law firm's digital marketing efforts, it is necessary to collect and analyze data on site traffic, conversions, social activity, and other metrics. You can utilize web analytics tools, such as Google Analytics, to track the number of visitors to your website, their behavior on the site, the time spent on it, and other indicators. Specialized SEO tools, such as SEMrush and Ahrefs, can track your site's position in search engine search results.
Social media analytics tools like Hootsuite or Sprout Social can help you track the performance of your social media campaigns. In general, effective tracking of results requires a comprehensive approach and regular data analysis to improve promotion strategy.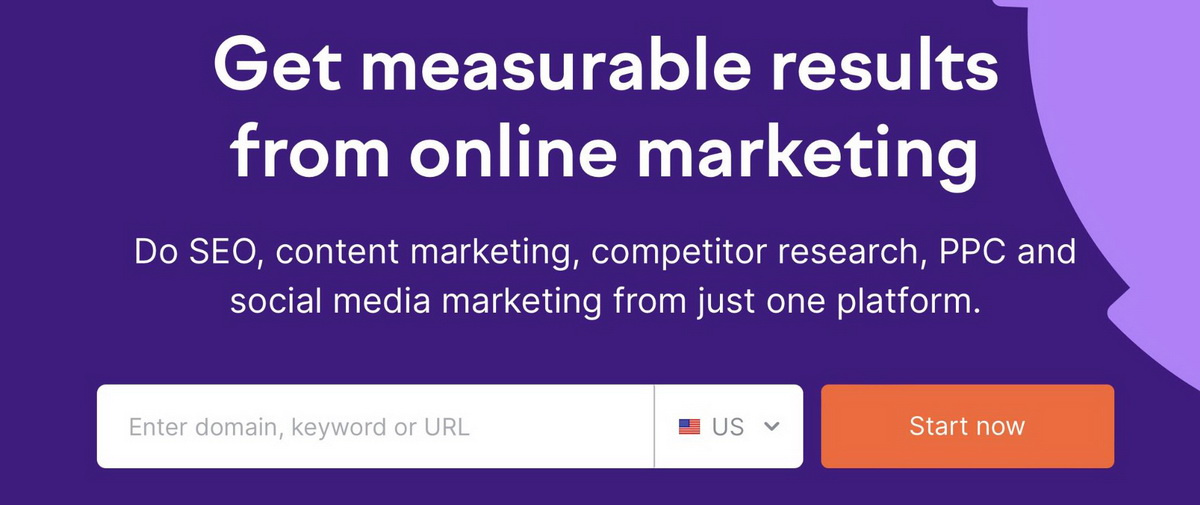 FAQ
How do law firms attract clients?
Law firms can attract clients through various methods to increase their business success. This can be achieved through a variety of marketing approaches, such as advertising, networking, internet marketing, live communications, and branding. Today, there are several internet marketing strategies available to law firms, such as SEO optimization, Google advertising, email newsletters, and social media. All of these can be used to attract new clients.
Why is digital marketing important for law firms?
Thanks to the expansion of the Internet, people often look for information about legal services online. Due to this, law firms that use digital marketing have a better chance of attracting clients. In addition, digital marketing allows law firms to create content that meets the needs of their target audience, analyze the results of their marketing campaigns, and adjust them to achieve better results.
How much should law firms spend on digital marketing?
This depends on the size of the firm and the competition in the market segment. According to a survey by the American Bar Association, approximately 70% of law firms spend up to 2.5% of their annual budget on marketing, while most large firms spend between 2.5% and 10% of their budget on marketing.
Law firms, like any other business, need to budget for digital marketing for several reasons. First, digital marketing allows law firms to attract new clients and grow their business: it allows them to promote their services online, where they can be more accessible to potential clients. Second, digital marketing allows law firms to increase their reputation by creating a positive image and increasing the level of trust among clients. Third, digital marketing is an effective way to reduce marketing costs because it allows law firms to focus only on the channels that work best for their business. Therefore, by spending on digital marketing, law firms are investing in their future success and growth.
Topics:
Found a mistake? Select it and press Ctrl + Enter