SEO for Lawyers: A Detailed How-To Guide
There are certain services, like a family doctor, that people tend to use regularly. But attorneys are sought out only when necessary. Today, most people go online to look for attorneys. This is a highly competitive niche. In England and Wales alone, there are more than 160,000 practicing lawyers. To stand out from the crowd, it is essential to have a website that is easy to find on the Internet. SEO for lawyers will help with that.
When a person enters a search query, they receive a list of links that the search engine considers to be the highest quality answers. SEO (search engine optimization) is a set of measures that helps your site rank as high as possible in this list, so you can get more inquiries. This is an important aspect of marketing for lawyers.
Why is SEO important for lawyers?
There are more than a million search queries each month with words like "attorneys", "solicitors", "laws", or "law firms" in the UK. This demand indicates great potential for you. If your site contains answers to these queries, you will get more free traffic, more clicks for the site, and probably more customers.
Law firm SEO is equally useful for both local firms and large companies. Generally, people are happy to find a company close to home or a firm operating in their city. You will be able to catch their interest if your site contains information about the service they need, evidence of your professionalism and competence, and ideally a few positive reviews.
By using SEO, large companies can showcase their expertise in the field, promote their reputation, and find new customers.
So, for what purposes can a law firm use SEO?
Local promotion
Keyword promotion
Reputation management
Expertise confirmation
Let's discuss each of the points in more detail.
---
Law Firm SEO Guide
Remember, SEO is a strategy. It involves a whole range of measures that will produce results over time. Here are a few important steps your firm should take to start doing SEO for solicitors.
1. Ensure the company is on Google My Business
Google My Business will give your company a profile, where you can indicate your business type, provide a brief description, and add plenty of useful information that visitors need:
addresses;
routes;
website;
phone numbers;
services;
business hours;
photos.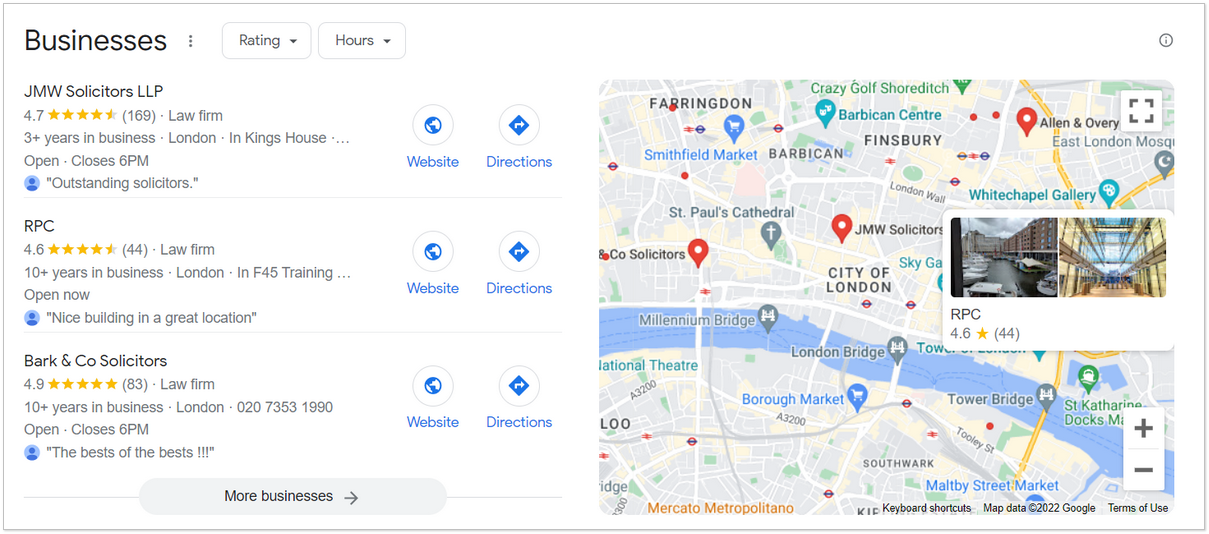 Also, customers can leave comments or reviews about your business on this profile.
You can find this data in local search engine results, on Google Maps, and in the knowledge panel. It appears when users search for entities and query by brand, company, or lawyer name.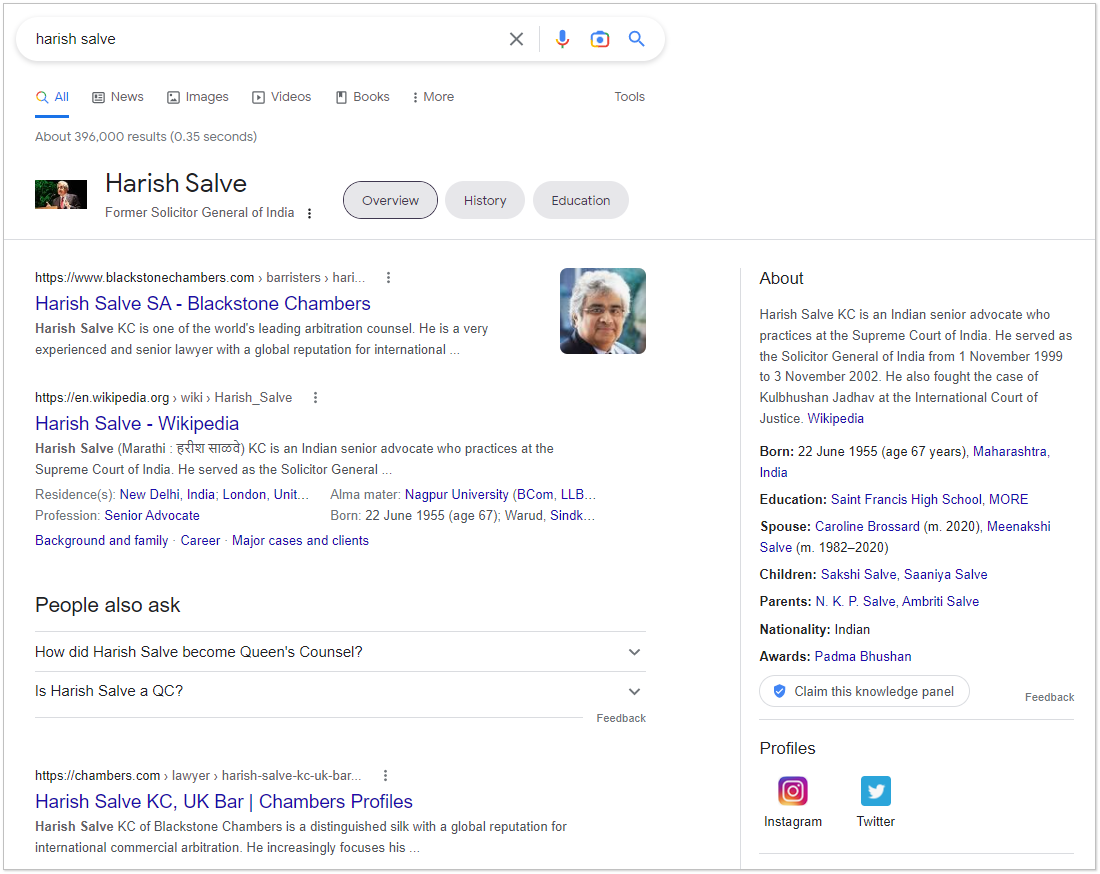 This is a free service from Google. It is easily accessed and can give you a lot of extra profit. Having a Google My Business profile is required when we talk about local SEO for attorneys.
2. The most important stage: keyword research
Did you know that the word "attorneys" is searched more frequently by Brits than "lawyers"? It's a big difference too, at 74,000 vs. 49,500 times a month. Not only that, the phrase "contract dispute lawyer" is searched only 10 times a month. To succeed in SEO, you must understand who your client is and what keywords they search for when looking for services. Then, make your site relevant to these queries.
Keyword research will help you to create specific, relevant pages. In addition, these queries can act as a guide for creating blog articles, FAQ blocks, etc. Finally, the more relevant your site is to user queries, the higher the ranking it gets from the search engine; as a result, the website will rank at a higher position in the Search Engine Result Page (SERP).
There are many services for keyword research. Use a Google Ads keyword tool or special paid services with wide functionality, such as SemRush or Serpstat.
3. Provide detailed information about your services
Make sure that the site has information about all the services that you provide. It is better for each service to have its own page. At the same time, the structure should be logical and understandable.
For example, give a list of services but also divide them by category.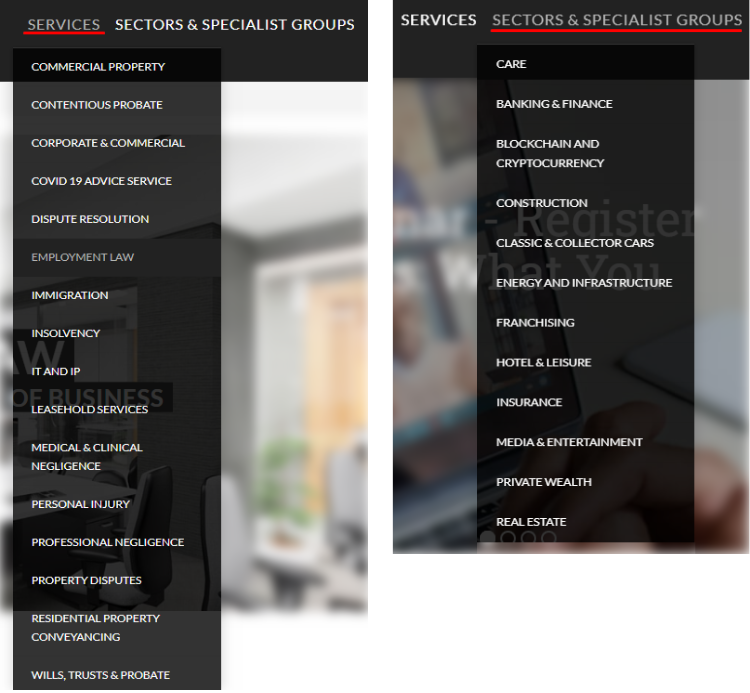 Or split the services into groups.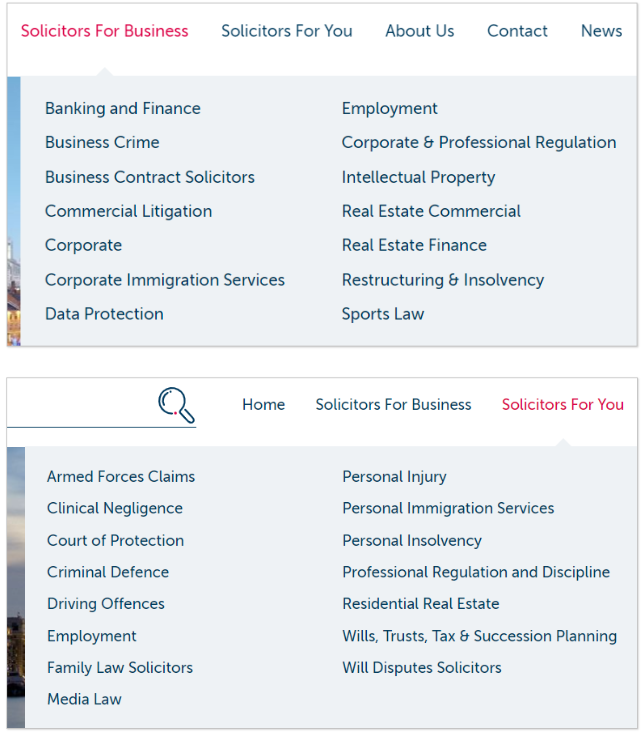 4. Make the website SEO-friendly
To be at the top of the SERP, ensure the following:
The website is useful and user-friendly.
Crawlers can easily scan your site and understand its structure and content.
Here are just a few key technical aspects that serve this purpose.
SEO-friendly URL. The web address should be clear for users and correspond to the structure of the site.
Robots.txt. A special UTF-8 encoded text file that tells crawlers which URLs can be accessed, which pages are important for indexing, and which pages should be skipped.
Sitemap.xml. Another XML file with a list of site pages. It allows for more efficient crawling and indexing.
Сanonical. The rel=canonical element in the website code will tell crawlers which, among several similar or identical pages, is the main one to index.
Also, learn about the most Important HTML tags for SEO.
5. Optimize the site content
Update the site content according to keyword research results:
Title tags. This is the name of the page that appears in the SERP. Also known as the page title, it must be related to the main content and be no more than 60 characters. Otherwise, it will be cut off in Google's SERP. Relevant keywords are better used at the beginning of the title tag.

Meta description. A brief page description in search results under the page title is important if you need your click-through rate to grow. It should be no more than 155 characters, including the main keywords.

Headings. The main title of the page is H1. It should include keywords and be closely related to the title tag, but not repeat it. Use subheadings such as H2 and H3, and include secondary keywords in them. Headings help search engines understand the page structure and content.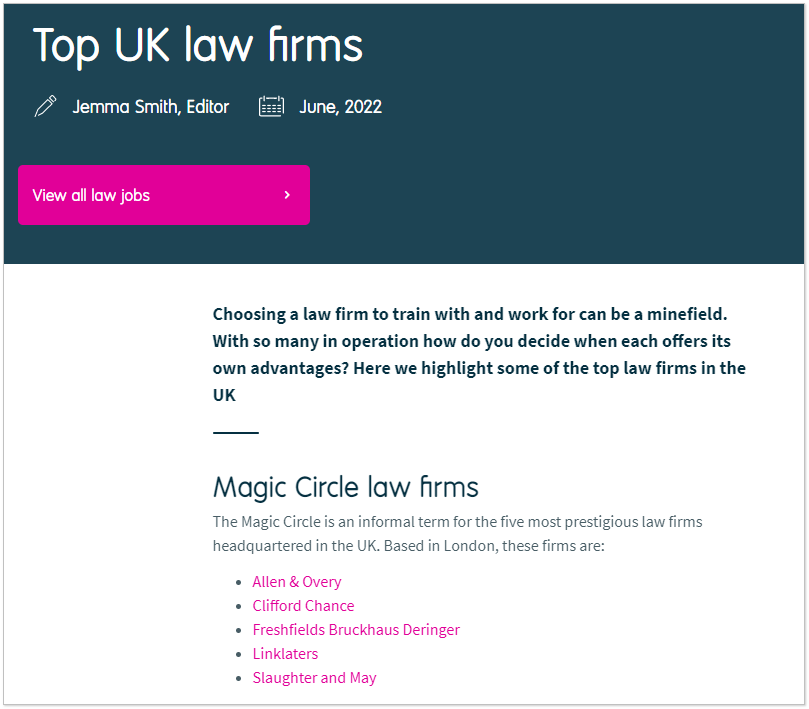 Be sure to optimize the text as well. Content should be useful and naturally include keywords. Structurally, use small paragraphs, highlights, tables, and lists. Don't forget about graphs and images.
6. Avail structured data
Use structured data to "translate" page content into a language that search crawlers understand, such as fixed schemas in tabular form. There are several formats of such data collected on Schema.org. One of them, the JSON-LD format, is recommended by Google.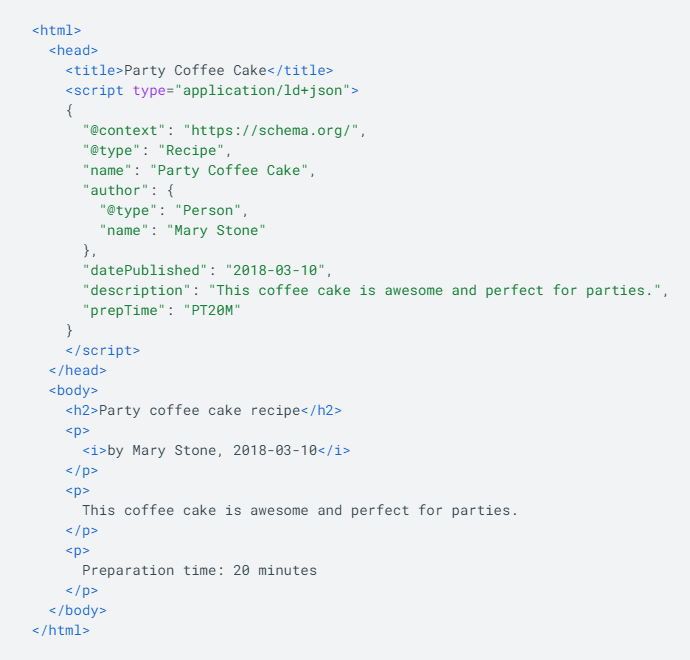 Add structured data to the page code.
Some of this data can be shown by Google in a snippet, i.e., under your link in the search results. Therefore, choose information that will be the most useful and interesting to viewers. However, you can only add what is on the page to structured data.
7. Start link building
Another crucial factor search engines use to evaluate a webpage are the links leading to this page from other sites. These are also called backlinks. With regards to backlinks, the number of links, the quality of external sites, and their relevance to your field are what matter.
Therefore, link building is an important ranking factor.
The best backlinks are the ones that are not explicitly asked for. For example, when a useful blog article, an interesting study, or meaningful statistics appear on your site and someone reposts it, or when a client is so pleased with the service that they share about it on their Facebook page with a backlink. Always aim for these types of citations.
Good, if the backlinks:
lead to the homepage;
lead to service pages;
contain keywords;
contain the brand name;
are non-anchor links, which mean they don't contain keywords, such as https://site.com or "click here".
The classic approach to link building is to place links on sites with the same or similar topics.
Legal directories, such as Avvo, Best Lawyers, and Nolo.com, will carry a lot of weight for law firms.
When choosing sites, always focus on the domain's authority. There are many services that calculate this metric, such as Moz, SEMrush, and Ahrefs. Then, start communicating with the site's webmasters you are interested in.
8. Track what people write about you online (ORM)
Remember, the legal market is highly competitive. To choose between the many offers, potential clients often rely on positive reviews. At the same time, one negative review may result in rejection. Therefore, you need Online Reputation Management (ORM).
Reviews can be in Google My Business, on the law firm's social media pages or the client's personal pages, as well as on specialized sites like business reviews or complaint directories.
If negative reviews violate the rules of the platform, ask the administrator to remove them. Alternatively, work with the review content itself. In any case, leaving negativity unattended is dangerous for your reputation.
Conversely, positive reviews and high-quality, competent content will help increase your reputation. Especially if these appear on the first page of SERP. Therefore, actively work with customers to encourage them to leave reviews.
Of course, it is natural to get both positive and negative reviews. That is why working with reviews in general is important, so that both existing and potential customers will see that the company cares about its reputation and customer opinion.
9. Achieve growth with a blog
Blog articles help highlight your expertise, demonstrate the benefits of your business approach, and are a great way to talk about your services.
What should you blog about?
Give answers to questions that interest regular customers.
"How to" articles with detailed algorithms of actions.
Publish research in your industry. They can be published by the media, and therefore provide additional backlinks.
Find niche experts and invite them to guest blog. They will definitely post the article on their platforms.
Blogging is not a fast process. It takes time to assemble a team, select relevant topics, and draw up a content plan. But it is worth it, as a blog can significantly increase site visibility.
Most of the key points in this guide are principal Google ranking factors. Your site must always meet the technical requirements, which often change. It should have high quality and timely content updates. The site must be relevant to search queries, which can also change depending on the people's needs. All that to say, SEO is not something that can be done once and forgotten about – it should be an ongoing strategy.
Other information about SEO for lawyers
Here are a few more important factors to keep in mind when you are promoting a law firm website. Ignoring these factors can make SEO promotion ineffective.
YMYL site features
Legal services are related to topics that include YMYL pages ("Your Money or Your Life"). This term from Google tells us about pages that can impact people's "future happiness, health, financial stability, or safety". Therefore, Google places higher demands on this type of content.
An important aspect here is the E-E-A-T factor:
Expertise.
Experience.
Authoritativeness.
Trustworthiness.
Until recently, these factors were known as E-A-T. In December 2022, Google added a second E – Experience. That is, content created on the basis of direct life experience in a particular area is valued.
For example, when users look for information on filling out tax returns, the search engine considers content from an accounting specialist more useful. If the user is looking for reviews of a tax preparation software, the search results may include a forum discussion.
The additional E has been added to the updated search rater guidelines.
As you work with the site at every stage, keep in mind YMYL and E-E-A-T.
The stars in Google My Business are valuable for trustworthiness.
The domain authority factor of donor sites increases significantly through link building. Scholarship programs are a popular SEO practice for law firms because they generate links from .edu and .org domains, which are rated as having very high quality. Participation in webinars is equally important in order to receive quality backlinks. Another method is to share knowledge in a podcast.
In the site structure, it is important to have the pages with detailed information about the lawyers' education, qualifications, licenses, and practical experience, as well as pages listing the company's awards, accreditations, and certifications.
Blogging is now essential if you have a YMYL site.
Prioritize the mobile version
Remember that every month, one million Britons search information about lawyers online. Well, half of these searches are done through mobile devices, so it is worth making sure that mobile version users have a comfortable experience
Google prioritizes Mobile First indexing.Therefore, optimizing the site mobile version should be a priority. Content, navigation, download speed – everything must be adapted for smartphones or tablets.
Improve Core Web vitals metrics
For several years, Google has been declaring that user experience is extremely important. That is why Google introduced User-Centric Performance Metrics when evaluating site loading speed.
It affects not only how quickly the site loads, but also how users feel about it.
Here are the metrics:
LCP (Largest Contentful Paint) reflects how fast the main content loads. Text, images, and videos should load within a maximum of two seconds.
FID (First Input Delay) indicates how long users need to wait before they can interact with the site. That is, clicking on links or CTA buttons and watching videos. The limit is 300 ms.
CLS (Cumulative Layout Shift) shows how quickly all elements on the site, like buttons or banners, stop moving. It is better if this happens within 0.25 seconds.
To evaluate these metrics, you can use special services such as Lighthouse, Gtmetrix, and PageSpeed Insights.
SEO by Netpeak: What can an SEO agency do for lawyers?
Since 2006, Netpeak Agency has been helping companies grow their businesses. We work in different international markets, and in 2022, we ranked second among the global companies in digital marketing, according to the American research company Clutch.
Our approach to SEO is comprehensive and includes all the necessary aspects:
website technical audit;
determining the best site structure for SEO;
semantic core collection;
competitive analysis;
site usability testing;
online reputation management.
We always offer clear plans and deadlines. Additionally, we advise developers on the implementation of our proposed changes.
We have experience with YMYL websites. Using Netpeak's SEO, we managed to increase organic traffic after just two months in a niche as challenging as alternative medicine. And by using our promotion strategies, a law firm blog was able to increase organic traffic by 50,000%.
SEO can deliver great results for your business's growth. To achieve this, be patient and work comprehensively on all important aspects. For the best results, it is better to entrust search engine optimization to professionals.
Conclusion
In a niche as highly competitive as legal services, it is hard to succeed without a quality website. People often Google for lawyers, but they rarely go beyond the first page of search results. Proper SEO promotion will help your website get to the top.
SEO will be useful for both large corporations and small firms operating in only one city in several ways:
Local promotion
Keyword promotion
Reputation management
Expertise confirmation
It is important to understand that SEO is a complex of measures. It takes time to implement them, and they will not produce results immediately.
Important elements you should include in your advertising strategy:
Google My Business
Keyword research
A detailed list of services on the website
Technical SEO
Content optimization
Structured data
Link building
Online reputation management
Blogging
It is also important to remember that the legal services website is a sensitive YMYL site. So the website must fulfill the special requirements of the Google search engine.
Last but not least, increasingly more people are using their gadgets to search. Therefore, develop a user-friendly mobile version of the site.
FAQ
Why does my law firm need a website and SEO?
When people are choosing a lawyer, they pay attention to two aspects: the competence of the lawyers and the location of the firm. People most often search for a lawyer through a search engine. Of course, they can ask around, but in any case, they will still want to learn more about the company through Google. Therefore, in order to find clients, you must have a website. Organic traffic is important, so work on getting your website to the first page of the search results.
Is SEO important for law firms?
Every month, over one million Britons search for a lawyer through the Google search engine, and your potential clients may be among them. SEO will help make your site relevant to their query and make your business more visible to them. This is especially important for YMYL sites, which include legal services.
How should a law firm choose an SEO agency?
Study their previous client projects and results.
Check if they have experience in your field.
Learn more about the team's qualifications. Ratings, certifications, coursework experience, and other accolades that indicate a team's experience are important factors.
Don't be afraid to ask questions and communicate actively with the SEO agency.
Topics:
Found a mistake? Select it and press Ctrl + Enter