An Online Store Case Study: How Pop-up Notifications Help Drive Sales
As the last week of December approaches, it typically brings the last-minute holiday rush, and only the most resilient marketers will survive with their nerves intact. We don't want to take up your time, but we just want to remind you of a simple tool that you can use to increase sales: pop-up notifications.
Over a period of one year (October 2016 to October 2017), we tested this tool for an online store on agricultural mathematics. We started with an empty subscriber base, but by the end of the year, we had received 5,614 purchases through the site without spending a penny.
How do push notifications work?
Push notifications are user notifications that involve short pop-up messages in mobile, desktop, or web applications. They appear even for users who have left the tab.
When a user clicks on a push notification, the system takes the user to a specific web page. An important requirement for sending pop-up notifications is user consent.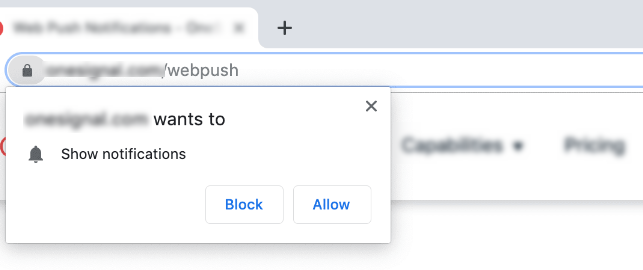 Notifications are displayed in all modern browsers on your desktop and smartphone. However, various services are compatible with different browsers. For example, we sent notifications using the SendPulse push notification service, and users saw them in Google Chrome or Mozilla Firefox.
Even a trainee marketer can set up the tool. All you have to do is register with the corresponding service and then add a line of code to send push notifications to the advertiser's site before the closing </head> tag. You only need to add the code if the site is on HTTP. If the site is HTTPS, add the code and installation files so the subscription takes place with one click.
When do you send push notifications?
The best practice is to avoid annoying users with frequent notifications. It is better to send out notifications with truly useful information for the customer. For example:
The order status has changed.
The status of the customer's technical support request has changed.
There is a new delivery of goods to the warehouse.
A product that the customer was waiting for is back in stock.
There are new discounts and promotions on the website.
An article was published in a blog or on the website.
Someone replied to a user's comment on an article.
A webinar broadcast is about to start.
Which types of push notifications are most effective?
Here are some of the notifications that we sent:
1. Welcome notifications.

2. Transactional notifications.

Later, SendPulse added the ability to send a large image with buttons.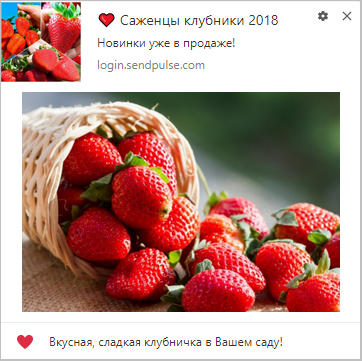 An obvious method to increase website conversions that many people forget about is to use emojis.
Yes, most marketers like to add them to emails as an effective way to increase email open rates. But emojis also show good results in social media and pop-up notifications.
Automated mailings (sending a series of messages after subscribing to push notifications).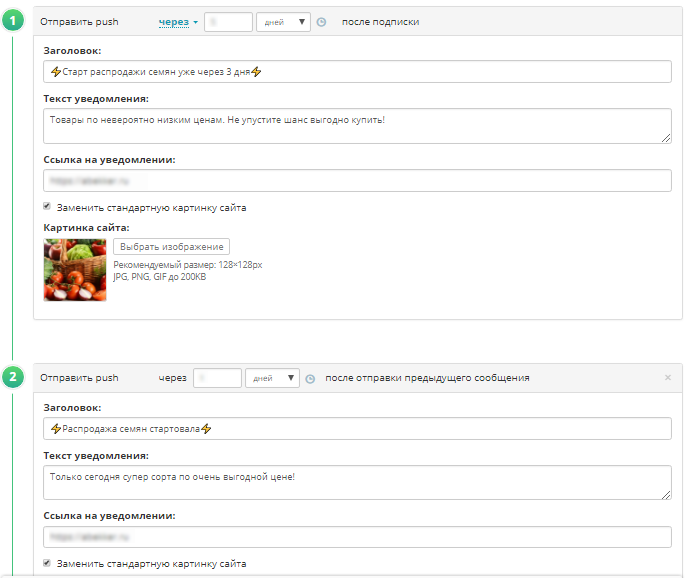 We have also launched notifications on the eve of Black Friday for the ad campaigns of a soccer club's online store. This is described in detail in another case study.
Results
From October 31, 2016, to October 31, 2017, we received 5,614 transactions thanks to free pop-up notifications (we used the free service, but there are also paid ones with advanced features).
Notably, zero subscribers were on the list when we started sending pop-up notifications. The number of subscribers has since increased, and there are 70,021 active subscribers at the time of writing.
The next metric to look at is transaction rate, which refers to the percentage of site visits that resulted in transactions (e.g., purchases or bids). The transaction rate was 1.17%, and the number of sessions was 479,602.

Conclusions
Pop-up notifications are an effective way to bring visitors back to your website.
They are ideal for quickly notifying customers about news, promotions, order status, and other important events.
Not only that, pop-up notifications are easy to customize. You can even add emojis to them.
They are also budget-friendly. Pop-up notifications are a great way to get additional sales at little or no cost.
Topics:
Found a mistake? Select it and press Ctrl + Enter