I have a business idea. What should I do next?
This is a question many entrepreneurs face. Artem Borodatiuk, founder of Netpeak Group, suggests doing one simple thing: test the idea at the very beginning. Before registering a legal entity, hiring people, renting premises, or purchasing goods, you need to find out whether your idea is appealing to others or not.
Below is a guide to action based on Artem's Telegram channel posts. It does not require specific knowledge or large investments.
I present to you an algorithm that works for traditional businesses, such as a plumbing store or a small niche online store.
You don't need anyone else (or almost anyone) to carry out this evaluation of your business idea – we use the principle of the one-man army. Here we go.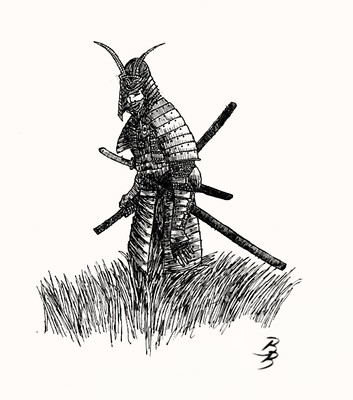 How do you test your business idea?
To make it more interesting, I'll give you an example. Once upon a time, we at Netpeak Group decided not to utilize one of the floors while leasing the entire building.
In search of a useful purpose for the extra floor, we created a simple landing page. It was a one-page website where we shared all the information about the premises and lease terms. We then launched advertising for queries such as office for rent, coworking, rent office space, and business center for the Odesa region. As a result, we received 30 applications (through the form and phone calls), 15 views, and two tenants.
In total, we spent $200, meaning that one tenant cost us $100.
If we were considering the idea of going into the commercial rental business, we would also check whether it makes sense — whether there is a market, how much it costs to acquire a new client, and so on. This is exactly the kind of check you need to make.
Now, on to the algorithm.
Stage 1: Creating a website
Buy a domain for your website. Don't worry about the name for now. If it makes you feel better, let's just say that the name is not important at all.
Subscribe to a website builder. You can use any builder you prefer, but Wix is one of the easiest to use. Its price starts at $4.50 per month, and you'll become an experienced user in a month.
Use the builder to create a simple and straightforward landing page with a proposal for your idea. As I said before, this is a one-page website that you can easily manage on your own. I would recommend taking pictures from the Internet as you test out your idea.
Buy a mobile phone just to track calls and add a request or order form to your page.
So, by following the instructions of the first stage step-by-step, you've got the idea of a new business, know how to use the builder, and even remember how simple push-button phones work.
Congratulations! You've just created your MVP website — a minimum viable product.

If the business idea still makes sense in the future (and you will find out soon), you can develop the website and make it perfect at a later time. For now, keep it simple, and don't turn on the maximalist in you at this stage.
Stage 2: Running online advertising
What's next? Now it's time to decide who your business's target audience is and whether there is demand for your product or service.
Identify key phrases
Think about how your potential customers might search for what you offer.
For example, if you provide window installation services in Kharkiv, it is reasonable for customers to search for your service with the following keywords: plastic windows in Kharkiv, install a PVC window in Kharkiv, Kharkiv plastic window installation, etc.
Start advertising in Google Ads
Read about the topics on Google Ads Help beforehand, and watch a few videos on YouTube about launching an ad campaign. Simply put, do what you need to do so that your ads will appear on Google for selected key phrases. At this point, your ads don't need to always appear, but they do need to appear sometimes.
Pro tip! You can create an advertising account yourself, or an agency that is also a Google partner can do that for you. If you spend $500 in the first 60 days, you will receive a $500 bonus from Google added to your ad account balance.
Perhaps launching an ad on Google Ads is the most difficult of all the stages here. At this stage, it's definitely too early for you to go to a professional performance marketing agency. That said, there's a chance you'll break even, so consider hiring a freelancer if you're unsure.
Stage 3: Summarizing the results
If you haven't received a single request or call at this point, you probably shouldn't waste any more time on the idea.
But don't be too upset. First of all, you've saved a lot of money. It's better to find out if a project is pointless before you actually launch it. Second, you can come up with a better business idea using this algorithm. The most important thing is to keep trying.
If you receive loads of requests, make sure that you have found something people really need. Now, you can definitely start a business.
Conclusions
It is worth testing the idea before starting a new business.
To do this, you just need to create a simple website with a service offer, launch PPC advertising in Google Ads, and count the number of requests from potential customers.
This whole method of validating a business idea is as accurate and frugal as possible in terms of your resources. It will make you grow and think.
Yes, this method may sometimes require you to put in effort. Still, you will get better without any training or coaching sessions because nothing inspires growth like a methodical business creation strategy.
Topics:
Found a mistake? Select it and press Ctrl + Enter