Inside
Military regime in Netpeak, business process automation and inside information about how our agency rolls
Many people wonder what exactly we are working on, if our agency has more web-developers than SEO-specialists, PPC-specialists and account managers. Indeed, we do a lot of things that make our business processes precise, efficient and scalable. Our main goal in business-processes development is to build an absolutely transparent measurement system. In this post we'll share some inside information about our inside work arrangements. First of all, we'll share some aspects of working with clients: we'll tell you about automatic calculation of Client Satisfaction Index, about automatic evaluation of time period needed to respond on client's requests. We'll also tell you about military regime that makes this time peroid so pathetic but necessary because we don't want to sacrifice the quality of our work with current projects.
About military regime
Okay, we should've told you about this ages ago. Netpeak has been working in military regime of full mobilization.
What's military regime? It's a period of time when we've got a long queue of requests or a low client's satisfaction index. In a nutshell, military regime is a period of time when we have to mobilize all our resources because we can't deal with the current workload and at the same time we refuse to lower the quality of our work – either with new projects or old ones.
During last military regime we've performed a capital renovation of Netpeak Client Dashboard. Just like before, Netpeak Client Dashboard gives clients access to reports and various statistics. They can also grade our staff members' performance in promotion. Our staff stimulation system depends on achievements (specific KPI's). Specific KPI's have inflence on so-called internal success metrics. For example, this is a KPI chart every client can see in Netpeak Client Dashboard every day.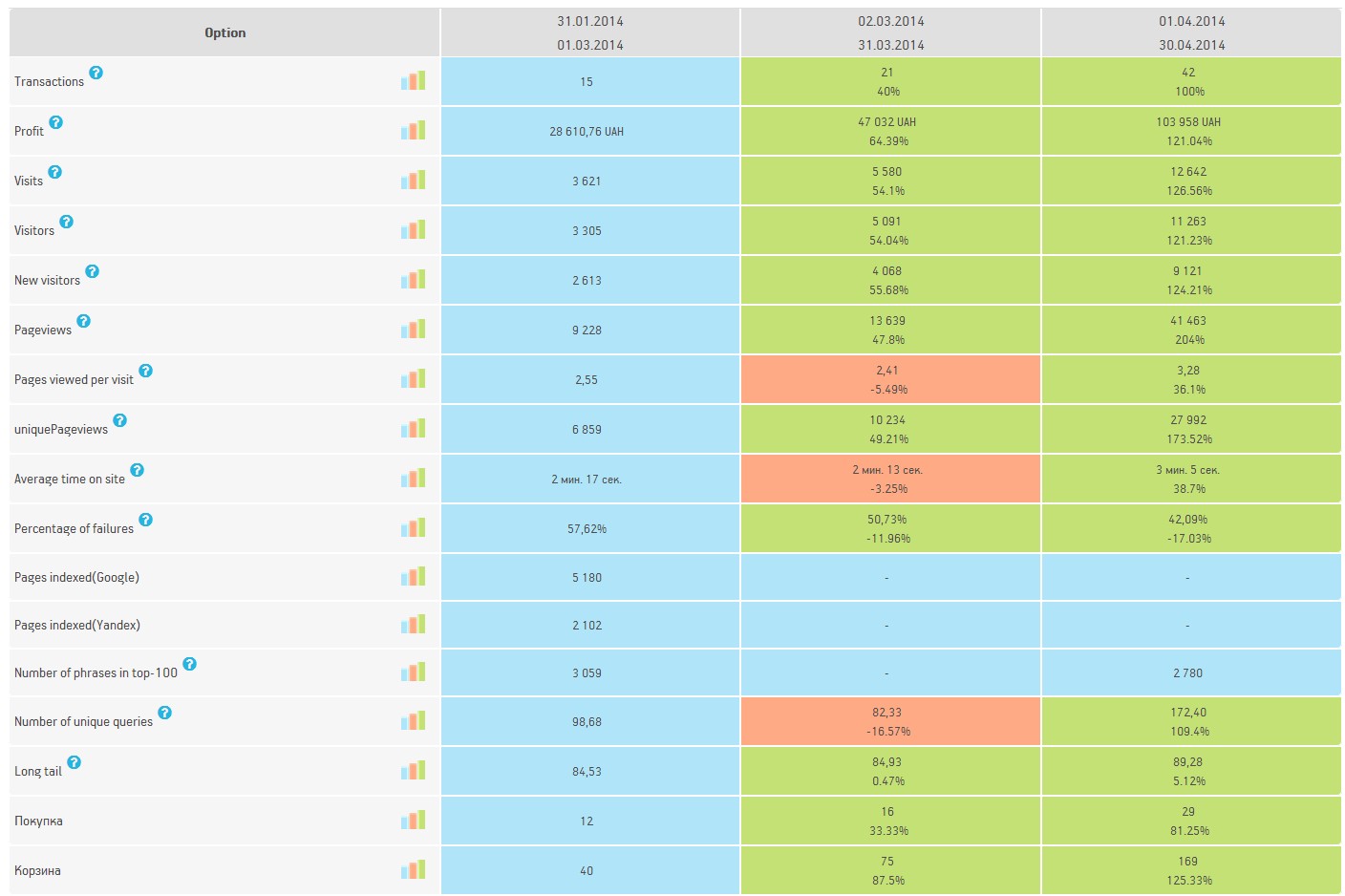 About requests
As we mentioned before, military regime is influenced by requests queue index. After mesuring this index we turned a regular requests reception into a ticket system. After leaving an request it's not only a "thank you" that potential client receives, but a specific information: request's number and terms during which we'll give a reply. It's useful not only for clients, but also for us: you can name only a number of your ticket to get specific info with as much as a phone call. Time for request's processing is calculated according to specialists' workload and a schedule of holidays and weekends. At the moment, waiting period is 15 days. By the way, client gets this message on cellphone after submitting the request. Of course, there is always a chance that some requests will be processed before deadline: when our manager has free time, he/she can use an "I want an request" button. We understand that major part of potential clients won't wait for 2-3 month in a row to get a commercial offer. But we're also not capable of manufacturing projects like burgers. We believe it's only fair to tell client the truth rather than only to seem good and generate high hopes we can't back up.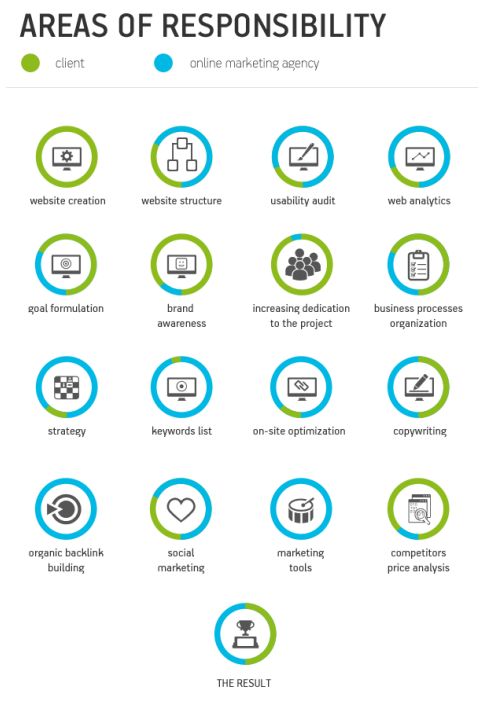 In our internal CRM and ERP system all requests have a particular status. It makes specialists' workload more transparent and minimizes situations like "been busy and totally forgot".
About Customer Success Index
There is another parameter that influences the military regime activation. It's CSI – Customer Success Index. Right now it's all good – MR is activated because of projects and requests queue. But if there were no queues but unsatisfactory CSI, we would also activate the MR. Client's grades allow to find out customer's opinion – it influences external success rate. It is important for us that client can see not only unclear 2, 3, 4, 5-s, but certain phrases that describe these grades. After aggregating all grades for the last 30 days we count CSI. It's displayed on the main page of our ERP & CRM system. A simple script processes client's grades and divides amount of good grades (4-5) to amount of bad grades (2-3). For example, index 3,7 means that number of good grades is 3,7-times bigger than number of bad grades. Of course, it would be perfect, if there are no bad grades at all, but is it possible at all?
About new projects queue or Staff is everything
Aside from apps queue, the MR activation is influenced by new projects queue – the queue of projects that are ready to start working, but our specialists don't have enough time to take this project. The simplest solution is to expand the staff. Of course, we're looking for new staff members, and we're very proactive. But we're not very eager to hire people right away. We take a long look on the candidate not to make a mistake. Furthermore, new projects queue appeared because of particular SEO and PPC trend: amount of projects internet-marketers manage has decreased. For example, SEO-projects need at least 2 times more time and attention. That's why we have a new position we never needed before: Junior SEO and PPC Specialists. We're also not very eager to let our newbies go straight into a combat zone: our account managers' training period is now 1,5-2 times longer. All our account managers study Google Analytics and get certified.

Our demands for staff are much stricter that before, so we started various courses. We've started our own study centre. In other words, we want to solve the lack of professional staff systemically. Even while our staff is growing fast (50% for half a year), we don't want to be buried under enormous workload because of all these efforts, because we care about positive CSI.
Translated by Anastasia Zdorikova
---
You might be interested in reading our posts:
Found a mistake? Select it and press Ctrl + Enter
Subscribe
to the most useful newsletter on internet marketing
Most
discussed
popular
viewed