Case Study: SEO for a Lighting, Furniture and Decor Store in Bulgaria: Organic Traffic Growth by 108.96%
Service:
SEO
.
Niche:
Furniture and decor.
Results: Transactions rose by 107.37%, and organic traffic by 108.96%.
The Client
This project was tricky because the online store was built on the Summer Cart platform. Thus, we had a few uncertainties in implementing the results of the technical audit. For example, the creation and integration of metadata (title, description, h1) module analysis for all products took us a few days.
The Challenge
We aimed to increase organic traffic for the site.
The Solution
Here is what we did:
Gathered the full semantic core.
Closed indexation of pages without semantic load, such as registration pages, cart and page with delivery information.
Optimized pagination pages.
Started increasing external links properly on thematic sites.
Implemented a module for internal link mass, and added into it all keywords and phrases.
Created a template for automatic metadata generation for product card pages.
Established goals in Google Analytics and set up e-commerce tracking.
The Results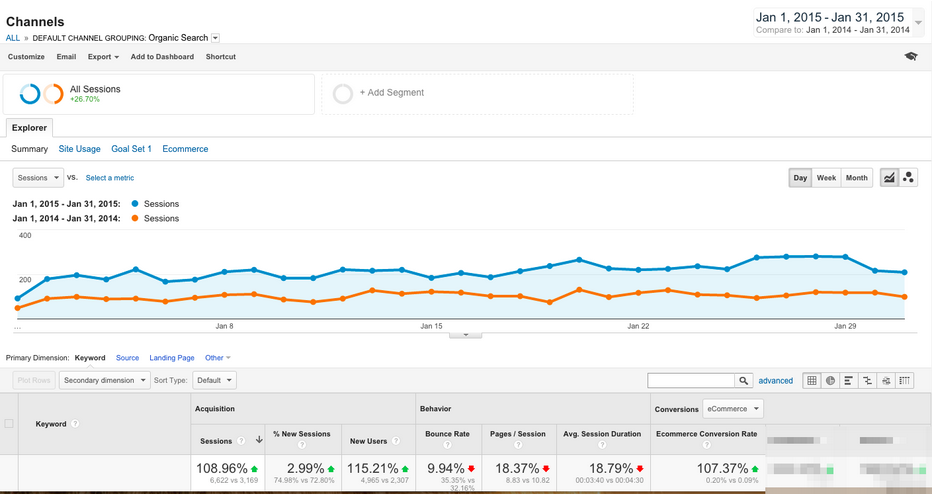 Traffic increased by 108.96%.
Transactions rose by 107.37%.
Read more:
Found a mistake? Select it and press Ctrl + Enter